Nominations now closed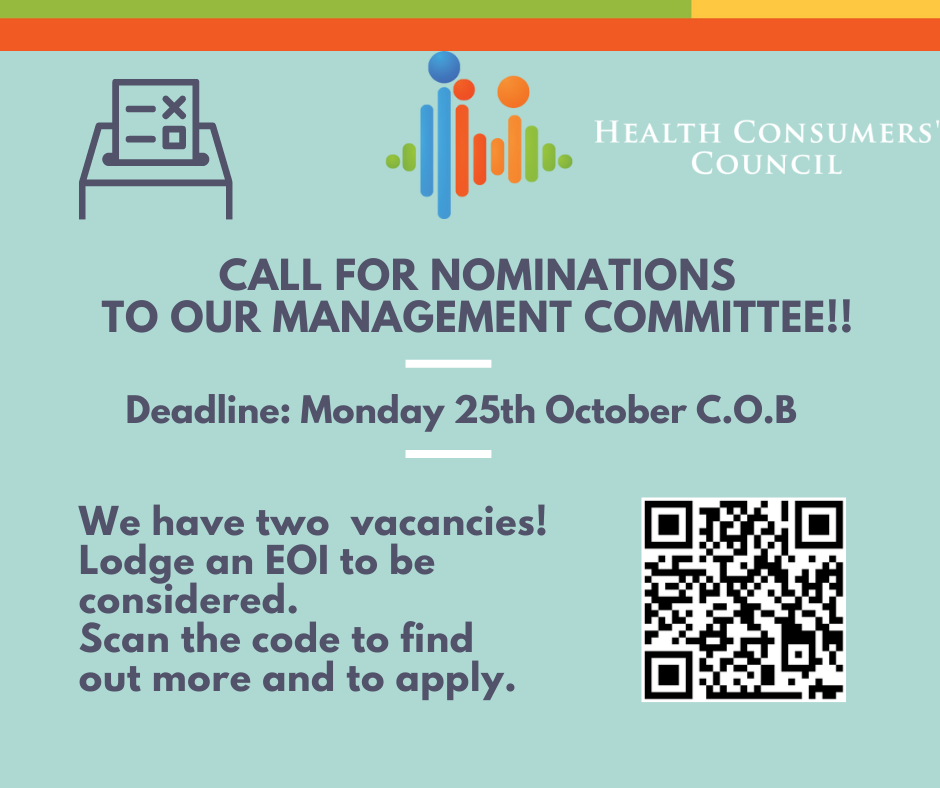 Two vacancies
HCC is committed championing diversity, and this year we have two Management Committee vacancies. We are looking for:
Aboriginal and Torres Strait Islander people
Young people (under 25)
People with legal skills
People with connections to philanthropy and/ or community foundation networks.
Re-nominations
We have three Management Committee members who have reached the end of their first three year term and are seeking re-nomination for a further three years:
Mallika Macleod
Rebecca Carbone
Rebecca Smith
Details of the AGM
This year, after the success of our online Health Consumer Excellence Awards event, we are taking our AGM online too. The details are as follows:
DATE:                       Tuesday  23rd  November 2021
TIME:                       4.30pm
LOCATION:            Online
RSVP:                       info@hconc.org.au
Members not attending the AGM in person may appoint a proxy using  the 2021 AGM Proxy Form All proxy appointments must be received by Tuesday, 2/11/2021 COB
Click here to complete a Proxy Form
Click here to register for our AGM!