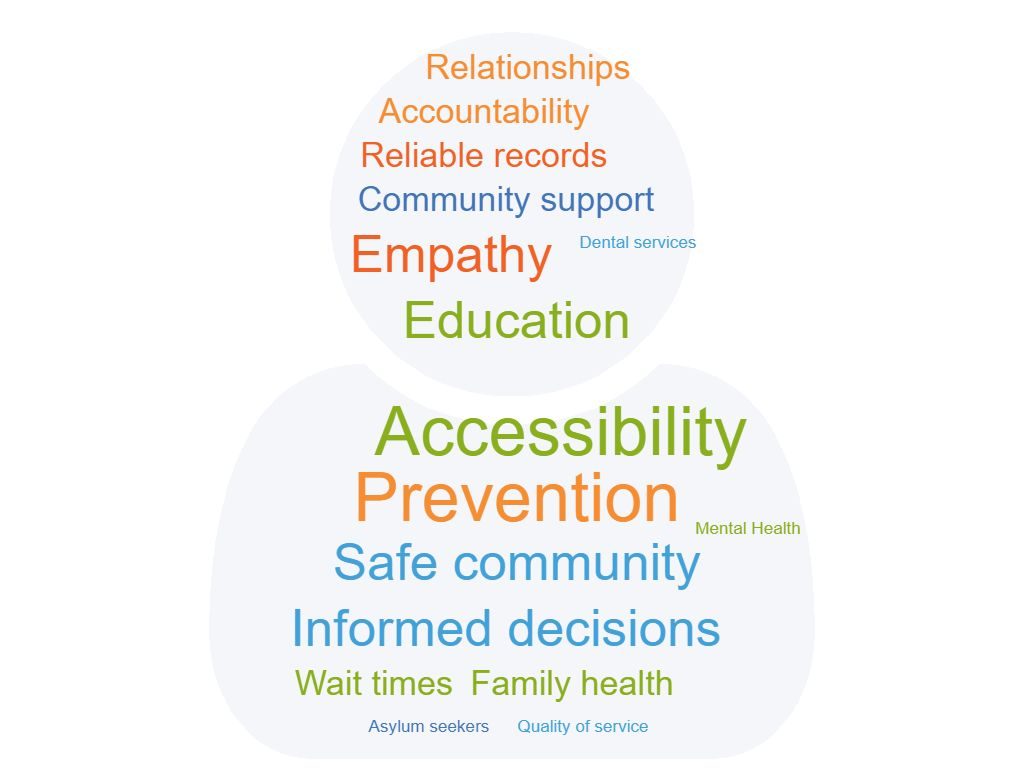 HCC's current contract with WA Health is due to expire on December 2020. In the intervening two years, we plan a range of engagement strategies to review what we're doing and plan for what's next.
At the 2018 AGM, we took the opportunity to ask the attendees the following question:
In relation to the health of Western Australians, and where HCC can have an impact: What matters most to you, your family, and your community?
In addition, we ran an online survey with the same question. Altogether, we received 199 responses. You can read a summary of the feedback here.
We are also undertaking a Social Enterprise project. The purpose of this project is to determine if we can develop a plan to seek alternate sources of income. However as part of this project we will be able to leverage the insights from the stakeholder interviews to continue to improve our services and innovate for the future.
We will also be holding focus groups with advocacy clients and will be doing more work with the consumer representative community. We are open for any further suggestions. Contact us on info@hconc.org.au if you have any questions or suggestions.