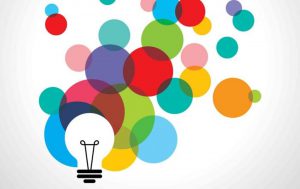 Share good practice and information about engaging consumers and carers in health in Western Australia
The Health Consumers' Council and the WA Primary Health Alliance are supporting the development of a community of practice around consumer, carer and community engagement. The community of practice is open to anyone in the WA health system including primary, community and hospital services. The aim of the community is to share good practice and information to improve practice and outcomes around carer, consumer and community engagement.
Results from a survey in March, as well as outcomes of workshops in April 2018 confirm there is strong support for a community of practice from both staff and consumer, carer and community representatives across the health system.
An overview of the results and full report of that survey, as well as notes from the workshops in April are all available online:
There are a number of activities being planned and interested people can sign up to get involved:
One group is planning a launch event for the community of practice sometime in July as part of the Social Impact Festival
One group is looking at the online platform and initial content ideas
One group is starting to plan the next event for later in the year
You can sign up for any/all of these groups by emailing the person who is coordinating the group:
Launch event – Tim Williams – tim.williams@hconc.org.au
Online platform – Clare Mullen – projects@ahaconsulting.net.au
Future events – Jody Niven – jody.niven@wapha.org.au
If you'd like to be kept informed of the progress of the community of practice (but are not able to play an active role at the moment) you can still register your interest in being involved.
The community of practice will provide spaces, real and virtual, where staff and consumer/carer representatives can share information, resources and their experiences around consumer, carer and community engagement.
People with examples of quality consumer engagement in the health system that they would like to share, either in WA or elsewhere, are encouraged to send these to info@hconc.org.au (epic failures / learning opportunities are also welcome)