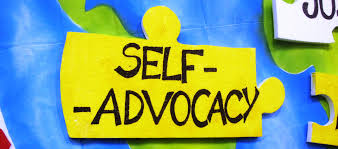 Sometimes all you need is to be pointed in the right direction. HCC has compiled here key resources and links to key websites to help you navigate your way around the health system, and provide feedback to our health services.
How to prepare yourself for an appointment or admission:
Patient Opinion
As well as seeking advocacy assistance you may want to add your complaint when service has been poor, insensitive or incompetent is a powerful way of improving the health system for yourself and others. You can help make the health system better and more responsive by contributing information from your experience of health services in Western Australia. The Patient Opinion website allows you to post your story, positive or negative, anonymously. The health service is identified but you can remain anonymous. This story is published to the website and you, and everyone else, can track its progress from your story being read, responded to, and a change made if necessary. The feedback is read by the highest level of health service management, so it is one of the most effective ways to make your voice count. If you need any assistance in posting your story, you can contact Patient Opinion by phone on 1300 662 996
You may also find these resources useful:
Click here to download a Sample Complaint letter
Click here to download a Freedom of Information Request Letter (Template)
Click here for the Freedom of Information Contact List
Making Medical Decisions Best for Me – Choosing Wisely Questions & Informed Consent
Meditalk is a medical podcast for patients – with medical information communicated by medical professionals. In this episode, Health Consumers' Council Executive Director Pip Brennan and Dr Matthew Anstey from Sir Charles Gairdner Hospital, who is also the current chair of the Choosing Wisely Australia advisory group, talk about how important it is to be informed before you make medical decisions.
You can listen to this episode of the podcast here.
Choosing private health insurance
You can access unbiased free information about private health insurance at www.privatehealth.gov.au
This site is provided by the Australian Government. You can learn about health insurance, see frequently asked questions, and compare policies side by side based on your individual or family circumstances.