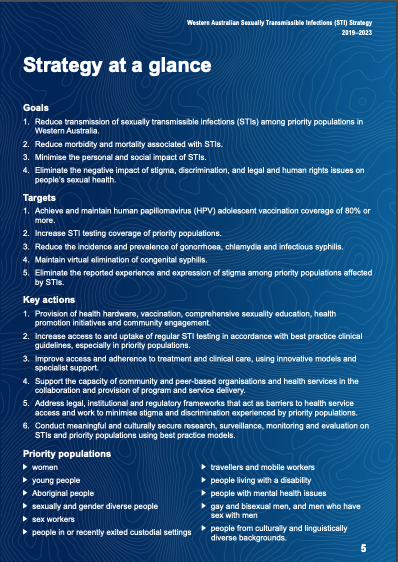 Since 2018 the Health Consumers Council has co-chaired the newly formed Sexual Health and Blood Borne Viruses Advisory Committee, convened after the new Health Services Act was established.
You can read more about this Advisory Committee here.
From 2019, there are consumers also sitting on this Committee, and this page is designed to provide relevant updates.
You can contact us on info@hconc.org.au if you require any further information.