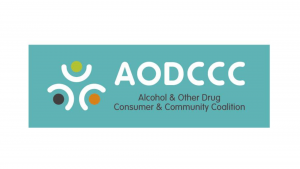 HCC has been hosting the Transitional Alcohol and Other Drugs Advisory Group (AODAG) since 2015.  In July 2018 a newly incorporated organisation was established – the Alcohol and Other Drug Consumer & Community Coalition, (AODCCC). This association is a first in WA and there is nothing like it nationally. WA has a unique opportunity to ensure the AOD voice is heard at the systemic level as well as at service level. The initial membership drive since July 31st 2018 has yielded more than 60 members!  You can apply to join as a member, nominate for a Committee position, and/or book to attend the first AGM on November 1st 2018: 
At the AGM, the Committee members will be voted on. Interim committee positions have been filled in order to progress the association to its first AGM:
Interim Acting Chairperson: Juanita Koeijers
Interim Acting Secretary: David Shakespeare
Interim Acting Treasurer: Virginia Catterall
We welcome you to join and be a part of this unique endeavour. Feel free to share this web page within your personal and professional networks to others aligned with the AODCCC's purpose. Questions and enquiries may be directed to email aodcccwa@gmail.com or the Facebook page
Background
Phase 1
In 2015, the Health Consumers' Council was funded to co-ordinate a project to build on the recommendations from the November 2014 Forum, Improving Consumer Involvement in the Alcohol and Other Drug Sector.   An Alcohol and Other Drug Advisory Group (AODAG) was set up to oversee progress. Membership of the AOD AG was government, not for profit organisations and consumers. The quorum noted that 50% of consumer members needed to be in attendance for the meeting to progress in recognition of their membership as vital to the legitimacy of the work. The project was undertaken by a consumer consultant and overseen by the AOD AG  to specifically address two of the  Recommendations, listed below.  You can read the full document here.
to develop a common set of principles for engagement
outline best practice engagement strategies for the sector
Phase 2
In 2017 the WA Primary Health Alliance funded HCC to support the ongoing work of the Alcohol and Other Drug Advisory Group (AODAG), a transitional group to oversee a new project entitled "Improving Consumer Involvement in the Alcohol and Other Drug Sector".
A key vision of the AOD AG has always been to ensure the voice of the AOD consumer is heard at state and federal policy level, as well as at the service provision level. We held an AOD Consumer Peak Think Tank on 20 February to seek feedback on what had been done so far, whether people wanted an incorporated AOD Consumer Peak, what training they would like to see to support their role as consumer representatives and how they wanted to be involved in the next steps. Consumers included current users, service users, potential service users, family members and supporters. Background information about the forum can be found here and the project report is available here.
Further consultation was undertaken between March and July 2018 to confirm the incorporation of an independent consumer organisation. By July 2018 incorporation was approved and AODCCC was established. Transition to autonomy from HCC will be completed by the end of 2018.