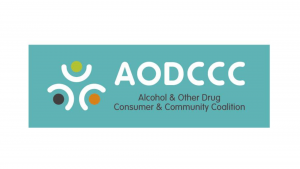 The Alcohol and Other Drug Consumer & Community Coalition (AODCCC) was incorporated in June 2018 in response to the need and support for an AOD specific consumer advocacy body. In June this year we received funding from the Mental Health Commission in order to progress our establishment and have now released our Mission Vision and Values
Membership
Our membership is open to people who use or who have used alcohol and other drugs, their family members and significant others. A link to an online membership application can be found here and on our Facebookpage. Alternately a hard copy application is available (HCC to load doc with link) and can be emailed to info@aodccc.org.
Management Committee
Full details of our current Management Committee are provided on the Australian Charities and Not-for-profit Commission (ACNC) website.
Our Terms of Reference can be found here..
Contact Us
For any information please contact us via:
Email info@aodccc.org
Phone 0478 438 606
2019 AGM
Our 2019 AGM will be held on the 9th of December, 5.30-6.30pm at the Dome Café in Maylands, 221-228 Railway Parade. We are calling for nominations for the Management Committee which close Monday the 18thNovember. Nominations can be made online here.
31st October Report – our first report as per 31st October funding deliverables can be found here..
August update (July activities)
September update (August activities)
October update (September activities)
2019 AGM
Our AGM, where a full annual report on all activities and expenditures will be provided, is due to fall in November 2019 and we will be discussing the date for this at our next meeting. Stay tuned for AGM date.
Background
Phase 1
In 2015, the Health Consumers' Council was funded to co-ordinate a project to build on the recommendations from the November 2014 Forum, Improving Consumer Involvement in the Alcohol and Other Drug Sector.   An Alcohol and Other Drug Advisory Group (AODAG) was set up to oversee progress. Membership of the AOD AG was government, not for profit organisations and consumers. The quorum noted that 50% of consumer members needed to be in attendance for the meeting to progress in recognition of their membership as vital to the legitimacy of the work. The project was undertaken by a consumer consultant and overseen by the AOD AG  to specifically address two of the  Recommendations, listed below.  You can read the full document here.
to develop a common set of principles for engagement
outline best practice engagement strategies for the sector
Phase 2
In 2017 the WA Primary Health Alliance funded HCC to support the ongoing work of the Alcohol and Other Drug Advisory Group (AODAG), a transitional group to oversee a new project entitled "Improving Consumer Involvement in the Alcohol and Other Drug Sector".
A key vision of the AOD AG has always been to ensure the voice of the AOD consumer is heard at state and federal policy level, as well as at the service provision level. We held an AOD Consumer Peak Think Tank on 20 February to seek feedback on what had been done so far, whether people wanted an incorporated AOD Consumer Peak, what training they would like to see to support their role as consumer representatives and how they wanted to be involved in the next steps. Consumers included current users, service users, potential service users, family members and supporters. Background information about the forum can be found here and the project report is available here.
Further consultation was undertaken between March and July 2018 to confirm the incorporation of an independent consumer organisation. By July 2018 incorporation was approved and AODCCC was established.