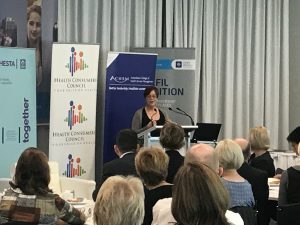 Making the step from theory to practice in consumer engagement can be difficult. HCC is committed to supporting health professionals to involve consumers meaningfully in health service policy, planning and review.
HCC is available to talk to you about your current projects or concerns and provide advice and suggestions about how to best engage with consumers.
More complex engagement advice and support will require a project approach and will need to be funded.If you want to talk to us, please email info@hconc.org.au and we will be happy to discuss your requirements with you.
A reminder too that we run a number of cultural diversity sessions which support a more equitable health service.