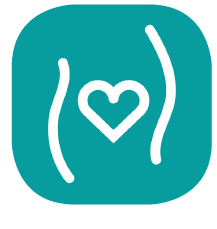 We are excited to announce that we have launched the My Baby WA App.
We have been working with the WA Womens and Newborns Health network and WA Country Health Service to develop the My Baby WA Pregnancy app. This app is designed to ensure that people know what their maternity care choices are whether they are in Kelleberrin or Karratha, Karrinyup or Kulin.
Through the app people can access a digitalised version of the Pregnancy, Birth and Your Baby book that was developed by Womens and Newborns Health Network. This validated information is delivered at the right time during pregnancy making it relevant to the user.
The app provides a link for women from the moment they find out they're pregnant and continues to provide support once they engage with their chosen care provider.
The app launched on 13th June 2021 with a massive initial response. We are now partnering across the whole health system to keep on building on the success of this app.
The app can be downloaded, for free, on Apple and Android.