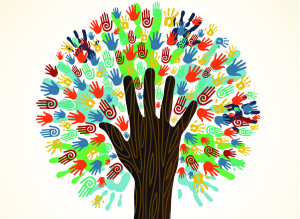 Do you have a burning desire to make a difference to our patient experiences? Can you help us make a good health service great? If so – the
SCGH CAC
is seeking expressions of interest from the community to become a member of the Council. Membership of the Council is an opportunity for the Consumer Voice to be heard and we are ready to listen.
The Council is a vital link between the Hospital, its patients and the community and provides a consumer's perspective on Hospital services and operations.
Reviews patient information

Reviews the hospitals performance;

Facilitates the participation of consumer representation on hospital committees;
Provides input into policy review;
Facilitates broad consumer consultation and
Encourages effective communication between Patients, their families, carers and Staff.
The Council is looking for applicants who reflect the experience and diversity of the community. It is seeking applicants who can demonstrate an understanding of health care issues and challenges as well as the capacity to understand and represent the perspectives of consumers, carers and views of those served by SCGH. The CAC would also benefit from members who have other skills, for example, experience and knowledge in marketing, information technology, quality standards and community liaison.
CAC members attend a meeting once a month (the 2nd Tuesday of the month from 4.30pm to 6.30pm). There will also be the opportunity to contribute to sub committees and other consumer experiences at SCGH outside of the monthly meetings.
The Terms of Appointment are initially for four (4) years with an option to extend and members are required to attend a minimum six (6) meetings a year. There is reimbursement of incidental expenses incurred for attending monthly meetings.
For further information contact CommunityAdvisoryCouncil.SCGH@health.wa.gov.au or 
phone 64574052