The Health Consumers' Council will be celebrating World Kindness Day in November 2019! More details to come as we approach the date.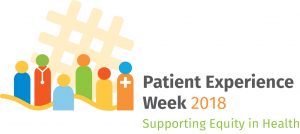 HCC, in partnership with WA Primary Health Alliance, Ethnic Communities Council of WA and Multicultural Services Centre brought you a special World Kindness Day event on 13th November, as part of HCC's Patient Experience Week events for 2018.
This partnership World Kindness Day event promoted a culture of kindness as a vehicle to deliver a more equitable healthcare. Kindness plays a huge role in improving the patient experience, thus improving health outcomes. This event focused on Culturally and Linguistically Diverse (CALD) members of our community who experience many barriers in accessing health services.
Health service providers and health consumers need to have a shared understanding of what kindness means in healthcare. The act of kindness can look different to people of non-English speaking backgrounds. Health service providers from the public, private and non-government sector including interested community members were invited to the event.