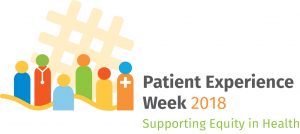 World Kindness Day – 13 November 2018
HCC, in partnership with WA Primary Health Alliance, Ethnic Communities Council of WA and Multicultural Services Centre bring you a special World Kindness Day event on 13th November. It is part of HCC's Patient Experience Week events for 2018.
This partnership World Kindness Day event aims to promote a culture of kindness as a vehicle to deliver a more equitable healthcare. Kindness plays a huge role in improving the patient experience, thus improving health outcomes. This event focuses on Culturally and Linguistically Diverse (CALD)  members of our community who experience many barriers in accessing health services.
Health service providers and health consumers need to have a shared understanding of what kindness means in healthcare. The act of kindness can look different to people of non-English speaking backgrounds. Health service providers from the public, private and non-government sector including interested community members are invited to the event.
Service providers with CALD-specific services are invited to have a stall during the event. Click here for the Stall Holder Registration Form.
HCC's AGM – Wednesday 21st November 2018 4-7pm at The Rise, Maylands

Join us for our 2018 AGM where we will start the session with an interactive workshop to give you the chance to help shape our strategies for 2019. Light refreshments provided, so please RSVP on this link including dietary requirements. This is an HCC Membership event so you need to be a member to attend.
School for Change Agents

Join the movement of passionate change agents to make a kinder, safer healthcare system. This inspiring online program is available free of charge here, or you can lodge an Expression of Interest to join a group of us to explore the program together over five weeks. Minimum of 40 required to make this happen.
If you would like further information, please call us on 08 9221 3422