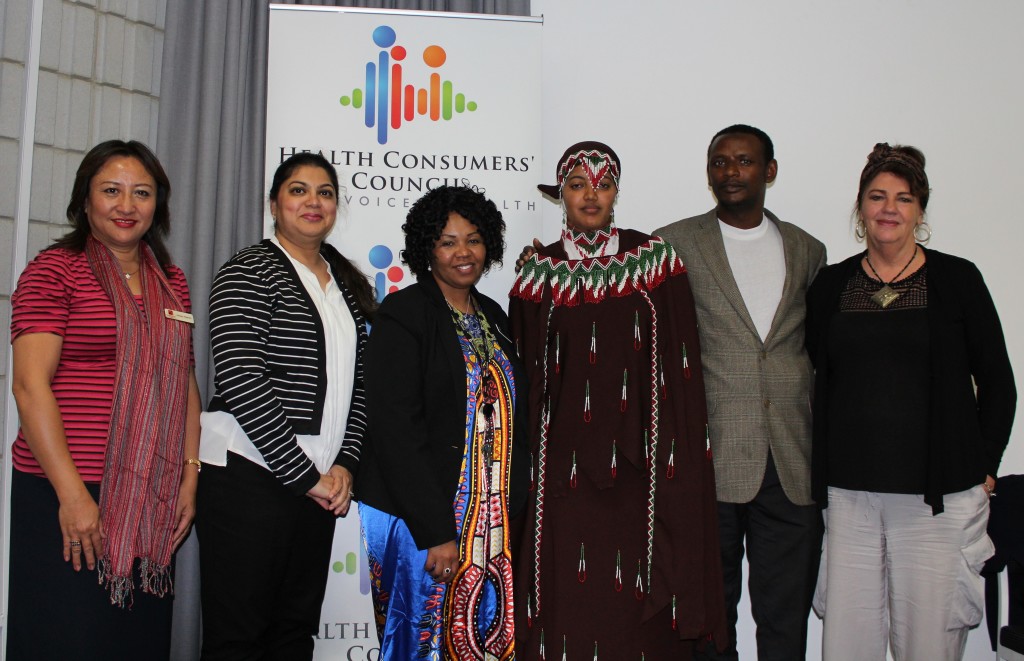 Panelists of 'A Multicultural Perspective on Pregnancy, Childbirth and Postnatal Care' in Partnership with Department of Nursing & Midwifery Education and Research at KEMH, May 2015
The Diversity Dialogues seminar series has been developed by HCC for consumers and health service providers to explore ways to develop hospital services and patient care strategies that respond to cultural diversity.
Diversity Dialogues comprise a panel discussion where the panelists are from a range of cultural backgrounds, who share their knowledge and experiences around culturally aware practice, building culturally inclusive services and discussing the importance of cultural awareness in best practice. They can be run in partnership with a health service which will host the event. The outcome of the forums is to formulate recommendations regarding best practice.
Diversity Dialogue events are run on particular themes, such as pregnancy, mental health or sexual health.  Information about Past Diversity Dialogues is available here.
To express your interest in the next forum, or to talk to us about hosting a dialogue at your workplace, get in touch.