The Procedure Specific Information Sheets Lite provide written information about your treatment. They are written by qualified and practicing consultant surgeons and physicians, with input from other relevant health professionals.
Your doctor can provide you with the full sheets, which are usually four pages long. You can ask for these when you attend your appointment.
https://ww2.health.wa.gov.au/Articles/N_R/Procedure-Specific-Information-Sheets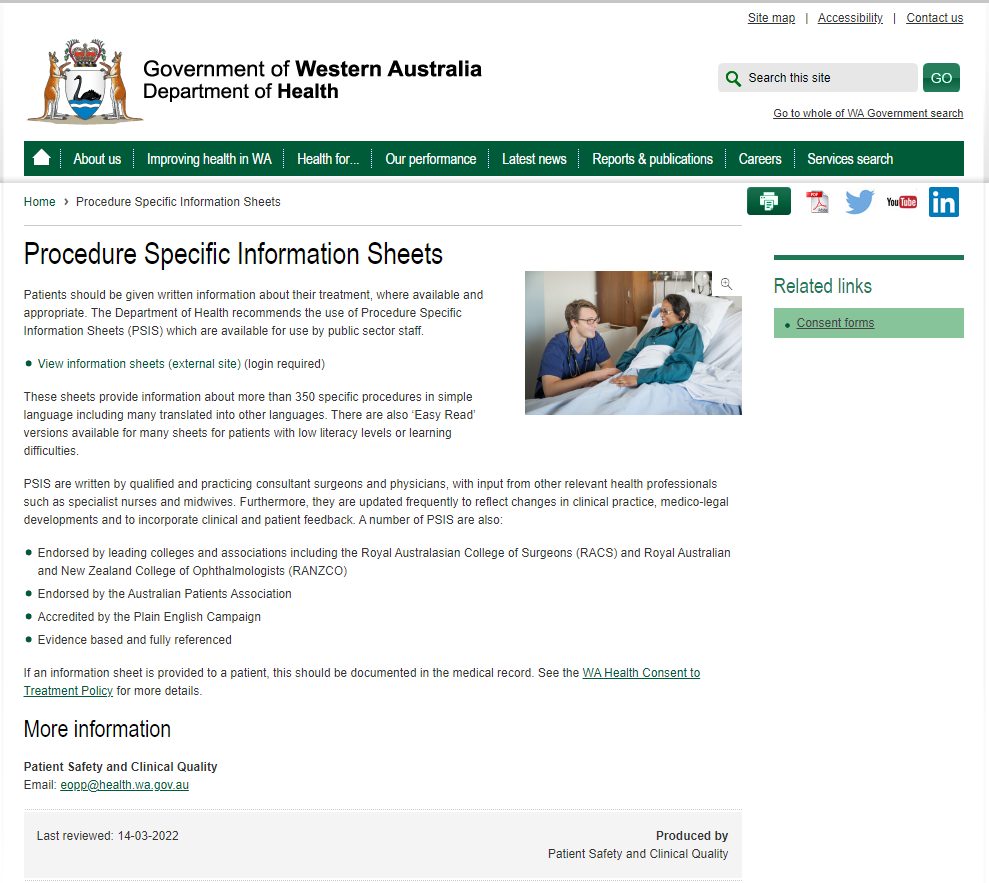 The operation and treatment information on this page is published under license by Health Consumers' Council (WA) from EIDO Healthcare Australia and is protected by copyright laws. Other than for your personal, non-commercial use, you may not copy, print out, download or otherwise reproduce any of the information. The information should not replace advice that your relevant health professional would give you.