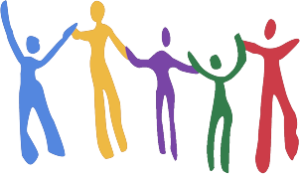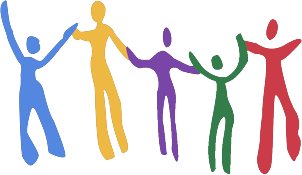 We offer you a range of different workshops to support you in your journey to becoming an effective, engaged consumer representative. We also support health care staff through our workshops to develop skills, awareness and strategies for engaging with health consumers. Some of our workshops provide points towards active learning hours for nursing staff. All our current workshops are listed below, you can click on the workshop title for more information about each session. As of June 2020, we are still planning to run these sessions on these dates. We may be offering these sessions in a virtual (online) format.
Networking for consumers
Find out more about this network here. Our next event is on Thursday 9 September.
Consumer Representative Training
For more information about the content of this session – see here. The next session is on:
If you have any questions about these sessions please email info@hconc.org.au
This session is for consumer reps with at least 6 months experience on a working group, committee or Board. For more information about the content of this session see here. We recommend that people do not attend the Intro and the Advanced session in the same month. These sessions run approximately every 6 months. The next session is on:
If you have any questions about these sessions please email info@hconc.org.au
Cultural diversity
The Diversity Dialogues seminar series has been developed by HCC for consumers and health service providers to explore ways to develop hospital services and patient care strategies that respond to cultural diversity.  Diversity Dialogues comprise a panel discussion where the panelists are from a range of cultural backgrounds, who share their knowledge and experiences around culturally aware practice, building culturally inclusive services and discussing the importance of cultural awareness in best practice.  This year's discussions will be around Culturally and Linguistically Diverse (CaLD) sexual health and will comprise online panel discussions. More information about Diversity Dialogues can be found here. 
The next sessions are due to take place in 2022.
Safe Maternal and newborn care – a panel discussion
To mark World Patient Safety Day 2021, and the theme of safe maternal and newborn care, Health Consumers' Council invites you to join an interactive Q&A panel discussion exploring maternal and childbirth care.
In partnership with AHPRA and Women's and Newborns Health Network, we will explore topics such as Aboriginal women's experiences of childbirth, the impact of COVID on birthing women, why feedback is important and how it changes things, and how to give feedback.
Friday 17 September
10:30am-12:00pm
By Zoom – join online or by phone
Partners in Change – Healthy life for longer
What's new in the area of obesity and overweight?
Join us to hear feedback with a consumer lens from the recent national Obesity Society Conference. In this session, Clare Mullen from Health Consumers' Council will share some of the key takeaways and reflections from this conference. There will be time to discuss as a group what this means for consumers.
Training for health service staff
This workshop is currently at capacity. We can also run this workshop at your service on a fee for service basis. To talk to us about running a session at your site or for any questions about these sessions get in touch.
Workshops on partnering and engagement with consumers – for health service staff
Watch the recordings
Introduction to using Zoom and online meetings
In light of social distancing measures, and the need for people to take part in online meetings, we ran a couple of workshops to introduce consumer representatives to some of the features of online meetings, and the Zoom platform in particular.
You can access the recordings of those sessions here, as well as the slides that were used.
Overview of online meetings and an introduction to Zoom
Overview of hosting online meetings using Zoom
Consumer, carer, community and family representative drop-in sessions
While WA was under physical distancing restrictions, we heard that opportunities for health consumer, carer, community and family representatives to connect with each other, with the health system and with organisations like us were even more important.
So we hosted a regular "drop-in" session. See below for links to recording of these sessions.
Previous drop-in sessions
Date: Friday 29 May
Theme: Engaging consumers in a conversation about reducing unnecessary tests, treatments and procedures – we'll hear from the team at the Choosing Wisely program
Watch the recording (approx. 1h15m) https://youtu.be/wNQee63N3ds and view the slides
Express your interest
Empowering health consumers with disabilities

Health Consumers' Council and People With disabilities WA ran a series of workshops for people with disabilities to support them to have a positive experience in the health system in 2019. These sessions have now finished but to express your interest in future sessions on this topic please get in touch.
There are a series of brochures that were developed to accompany these workshops – you can find there here