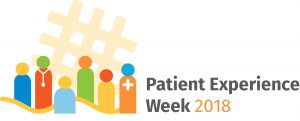 The Health Consumers' Council of WA has been convening Patient Experience Week events since 2016. Patient Experience Week is a global movement which began in the US with the Beryl Institute
In 2017 we were lucky enough to have the founder of the Beryl Institute, Jason Wolf travel all the way to WA to be our keynote speaker. He did this because we are unique in the world in that we are a consumer agency, rather than a health service provider convening events to mark this week.
We do this to ensure the consumer is at the centre of creating a kinder health system and a better patient experience. We are passionate about partnering positive to create change and know that the only way forward to achieve the health system we all want, is to work together. We have chosen this week to announce our Health Consumer Excellence Awards.
In 2018 we ran events in April and November, with the them of Kindness.
Click on the links below to find out more: