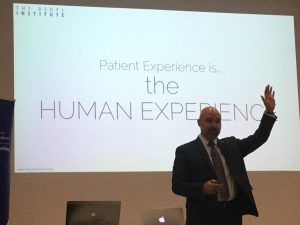 HCC's Engagement Program offers support, education and networking opportunities for health consumers, carers and community members as well as healthcare providers, to encourage ongoing improvements in healthcare delivery, a more person-centred healthcare system and better informed consumers. We believe in the importance of authentic, productive partnerships in healthcare to create the WA health service we all aspire to.
To support the involvement of consumers, we have a Consumer and Community Engagement Policy  including a suggestion on consumer payments which has been derived from the work of the Mental Health Commission: See the Payment Table here.
We have also partnered with the WA Primary Health Alliance to develop an self-organising engagement community of practice.
We support Consumer, Carer, Family and Community Representatives with workshops, events and tailored mailings – find out more about the Consumer, Carer, Community and Family Rep Network here.
To find out more about our workshops and services, please click the relevant link below: