HCC is the WA Peak Independent Health Consumer Organisation. There are usually a number of policies, consultations and reform agendas happening at state and local level, and this page aims to track key policies and reforms that are being worked on by HCC.  This page aims to keep track of:
current strategies/drafts/consultations/policies HCC is responding to/are open for consumer feedback
current partnerships & collaborations
current campaigns we are supporting
current issues we are commenting on publicly
Position Statements/Public Comments
We have been reviewing and developing Position Statements on a range of issues. Please contact us with any queries as we are aware that this resource-intensive activity could always be improved.
See current Position Statements here
See most recent blog posts here
Current items open for response:
National Stigma & Discrimination Strategy – Closes 1 February 2023
National Dementia Action Plan Public Consultation – Closes 31 January 2023
Intellectual Disability Health Core Capabilities Consultation Survey – Closes 27 January 2023
Want to find more? Check out the State and Federal consultation pages below:
Australian Department of Health & Aged Care Consultations
WA Department of Health Consultations
National Mental Health Commission Consultations
Current Partnerships:
Coming soon!
Current Campaigns we are involved with:
The Health Consumers' Council have officially partnered in supporting the "Racism. It Stops With Me" Campaign. We are committed to anti-racism and are beginning this journey internally, through completing the Workplace Cultural Diversity Tool, developing recommendations and a plan around internal development, and then reaching into the community for systemic advocacy focused on health with an emphasis on anti-racism in action and highlighting living experience and expertise.
Racism. It Stops With Me is a national anti-racism campaign of the Australian Human Rights Commission. It is one of many campaigns and initiatives working to increase awareness of racism, and equip more Australians with tools to address it.
The Racism. It Stops With Me website provides information on the campaign and resources to support learning about and action against racism.

Other campaigns we are supporting:
Call It Out - First Nations Racism Register
Health Consumers' Council also supports the Call It Out Register.
The register provides a simple and secure way for people to report or 'call out' incidents of racism and discrimination toward First Nations Peoples. The data is held securely by the Jumbunna Institute. Information is collected and held in confidence to be used on an anonymous basis within published research and statistical reporting of racism. No individual will ever be identified.
Its purpose is to collect information on racism, including how it is experienced, how often it is occurring and the impact it is having on people. This information will inform evidence-based research that enables us to report on racism and its impacts, inform anti-racism action, support the response of First Nations organisations and leaders and educate the wider community. Their aim is to prepare an annual public report outlining frequency and nature of reported incidents of racism. We see the First Nations Racism Register as a long term project that can progressively impact public policy into the future.
Call It Out – 6 Month Report into Reported Nation-Wide Racism

The National Raise The Age Campaign
Health Consumers' Council also stands with the National Raise the Age Campaign.
The WA branch of this campaign is run by Social Reinvestment WA in partnership with Change the Record.
Everybody wants their children to thrive. No child should be sent far away from their family, community, and culture. Instead, we should be supporting them.
As a community, we have a responsibility to care for the most vulnerable. Especially children.
When a young person ends up in prison it is society that is failing- to teach them, to protect them, to provide for their basic needs.
By raising the age to 14, we can ensure that young children get the support they need and are empowered to create their own future.
A majority of Australians (72%) believe Australian politicians should be guided by the medical experts when deciding on how to respond to children's behaviour.
The medical and scientific evidence to raise the age of criminal responsibility is overwhelming.
See the Royal Australian College of Pediatricians paper here.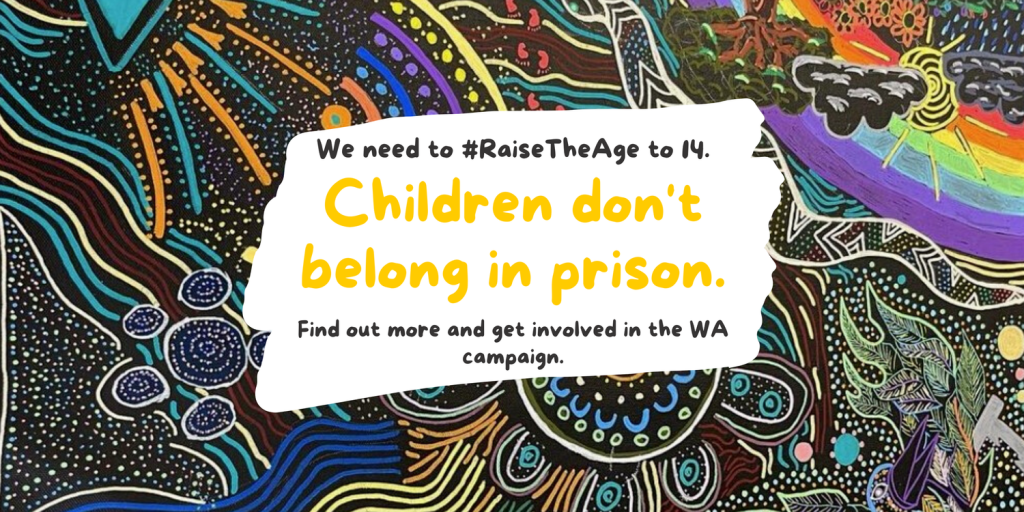 Consumers Health Forum
The Consumers Health Forum of Australia (CHF) is the national peak organization representing Australian health consumers and their local organizations. With over a hundred organizations in its membership, including the Health Consumers' Council of Western Australia as a voting member, CHF has overall responsibility for coordinating national policy and promoting the interests of Australian health consumers.
Rather than duplicate the work of CHF in producing policy documents, HCC coordinates the contribution of W.A. consumers, both groups and individuals, to the development of health policy and planning, research and health service delivery, through education, advocacy, dissemination of information and through facilitating consumer participation.
For more information about the CHF, or to access or order copies of CHF policy publications, such as position statements, submissions and information papers, please go to the CHF website: www.chf.org.au.