Rosemary Caithness Award
This award is to acknowledge outstanding service to health consumers.  This award is highly selective and typically the recipient has supported health consumers over many years.  The Health Consumers' Council will only award the Rosemary Caithness Award should there be a worthy recipient in any given year.
And the Winner is…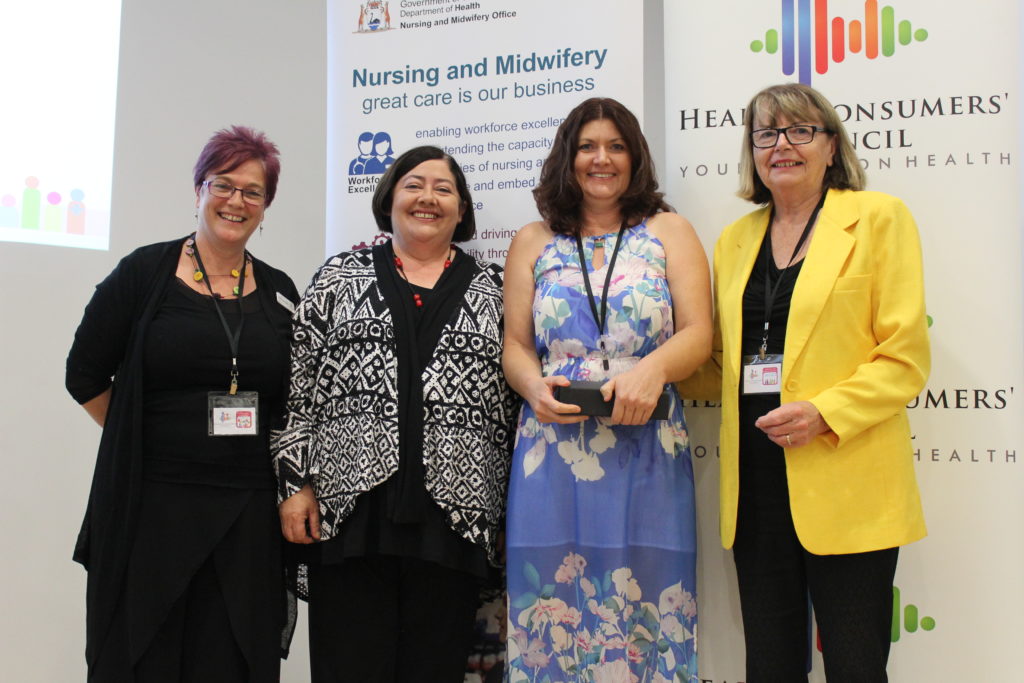 Pictured from left to right: Pip Brennan, Hon. Alanna Clohesy, Carolyn Chisholm and Robyn Nolan.
Carolyn Chisholm
In 2014 Carolyn Chisholm had a transvaginal mesh implant procedure for stress incontinence. She suffered severe pain and an autoimmune reaction from the device that changed her life forever. After discovering at the time these devices could not be fully removed in Australia, Carolyn flew to the USA to have it removed. When she returned, she created a support group for women who are permanently injured by transvaginal mesh devices. The support group has helped many women understand that their symptoms are mesh related, because complications are not widely recognised by doctors and gynaecologists. Carolyn has written to senators, RANZCOG, the Therapeutic Goods Administration and media for over two years. This led her to Senator Derryn Hinch who took on her cause and secured a senate inquiry into transvaginal mesh. Carolyn's ultimate goal is to have transvaginal mesh banned in Australia because the injuries can be catastrophic and many women will never recover.
Highly Commended is…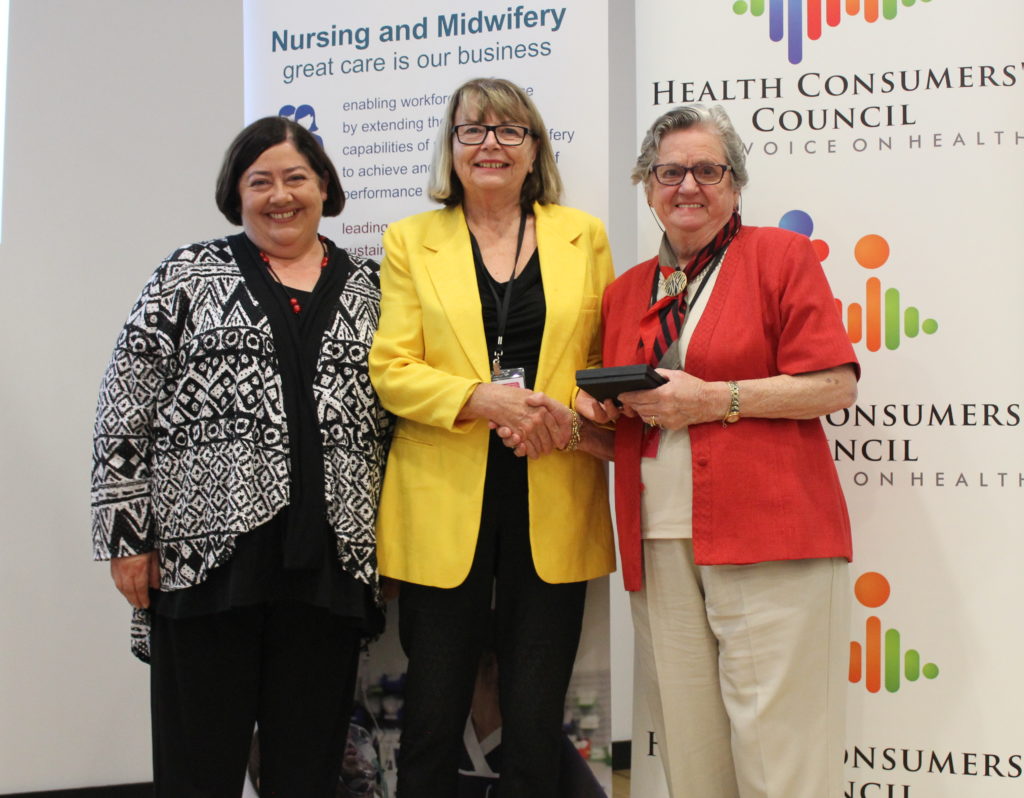 Pictured from left to right: Hon. Alanna Clohesy MLA, Robyn Nolan and Jan Thair.
Janice (Jan) Thair
Janice Thair moved from Karrinyup down to the Rockingham area in 1985. From 1989 – 1994 she instigated the formation of Rockingham Women's Health now called South Coastal Women's Health.
Janice was also on the Fremantle Hospital Board from 1994 to 1996 and in 2002, she became involved in lobbying to get the local hospital redeveloped (Rockingham General Hospital) and the joined the fledgling Community Advisory Council (CAC).
During this time, Janice set up the 'Friends of the Hospital'. She is proud of the wonderful concierge service the volunteers still supply today, including the other great services the Friends of the Hospital render to the community.
Janice has been involved with the CAC for 15 years. She has seen the Rockingham District Hospital grow to the fantastic General Hospital it is today, Janice loves that she has been able to serve her community.
Finalists are…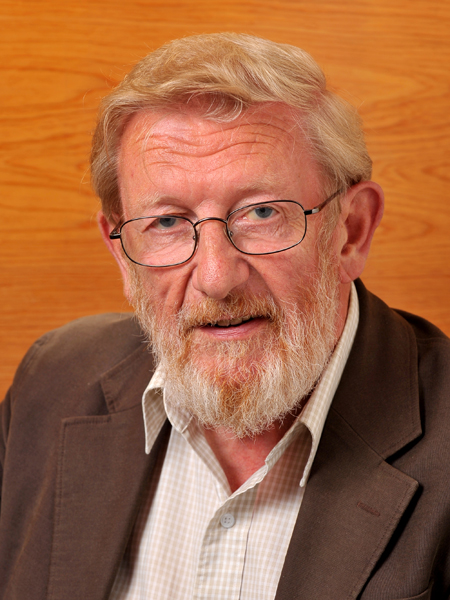 Dr Alex Main
Alex has been contributing to the support of health consumers and carers for 30 years. He has provided pro bono training and consultancy to a range of non-government agencies, and has been a strong lobbyist for improved mental health services in WA. He has been an active member of the boards of various migrant resource centres, of the former Women's Refuges Multicultural Service, of Relationship Australia, and most recently (with a special mental health portfolio) of Uniting Care West. He was Chairman of AseTTS for many years, and, after formal retirement, he spent 8 years as a pro bono counsellor and therapist with that organisation.
He is one of the instigators of the Let's Talk Culture series which brings together mental health consumers, carers and practitioners. Currently he is involved in developing training units on migrant and refugee mental health for general practitioners. He continues an active research career in mental health, in his capacity as an Honorary Fellow of Murdoch University.