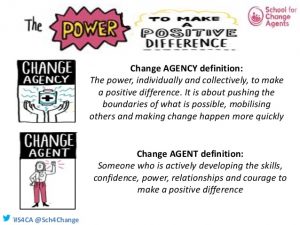 What is School for Change Agents?
Join fellow change agents in WA as we participate the School for Change Agents modules. It is a six week program with both face to face and online options to join the discussion. We encourage people to participate in all five sessions as each one covers different content.
At each session we will watch the recording of the webinar and have time to reflect on the lessons learned and discuss how we might each apply them in our practice.
This program is free to attend.
Join us for what will be a stimulating and energising program! If you have questions about the program, contact clare.mullen@hconc.org.au