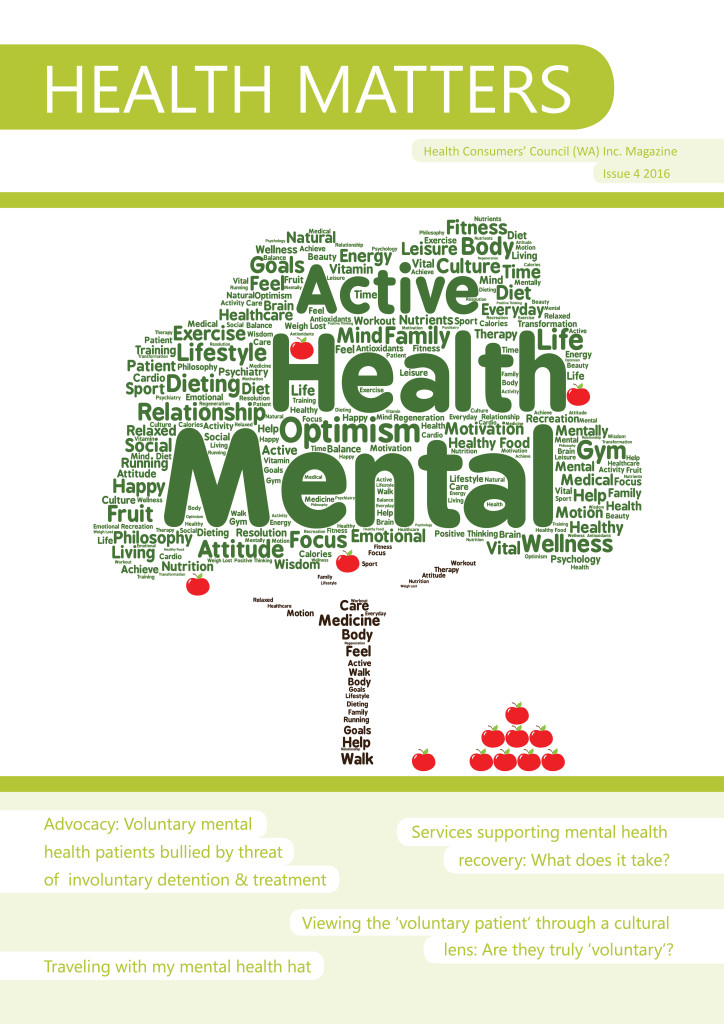 The Health Consumers' Council publishes Health Matters Magazine each quarter.
Current Edition Of Health Matters Magazine:
Previous Editions Of Health Matters Magazine:
(For older issues of Health Matters, please contact the Health Consumers' Council on (08) 9221 3422 or email info@hconc.org.au.)
Health Matters Magazine Article Submissions
The Health Consumers' Council are currently seeking article submissions for our 2nd Issue of Health Matters Magazine 2017. This issue will focus on 'Women's Health'. However other health related articles will be accepted. Articles should be no less than 500 words and no more than 800 words, plus high resolution photographs if available (attached as a JPG or PNG file). Please send all submissions by July 30, 2017 to Health Matters Editor, Lucy Palermo at lucy.palermo@hconc.org.au
Your Patient Experience
We would love to hear your patient experiences of our Health Care system, whether good or bad.
From your story we can share the good things that happen in our Healthcare system, and we can all work on eliminating the bad experiences.
Please note: Comments may be moderated.
Click here to share your patient experience story.