In 2017 Health Consumers' Council (WA) invited Hospitals, Health Services & NGO's to share with other health services, health professionals and consumers how they provide positive patient experiences. They had to answer three simple questions:
Share an initiative that ensures what matters to your patients/consumers is leading to improved patient experience.
What difference has this made?
Share one lesson you have learnt.
The posters were displayed at the Patient Experience Week Community Conversation on April 27, 2017.
If you would like to submit your initiative you can find the forms on this page.
The following services provided information to create the posters below (Click on the links to download a PDF version of the posters):
Bethesda Hospital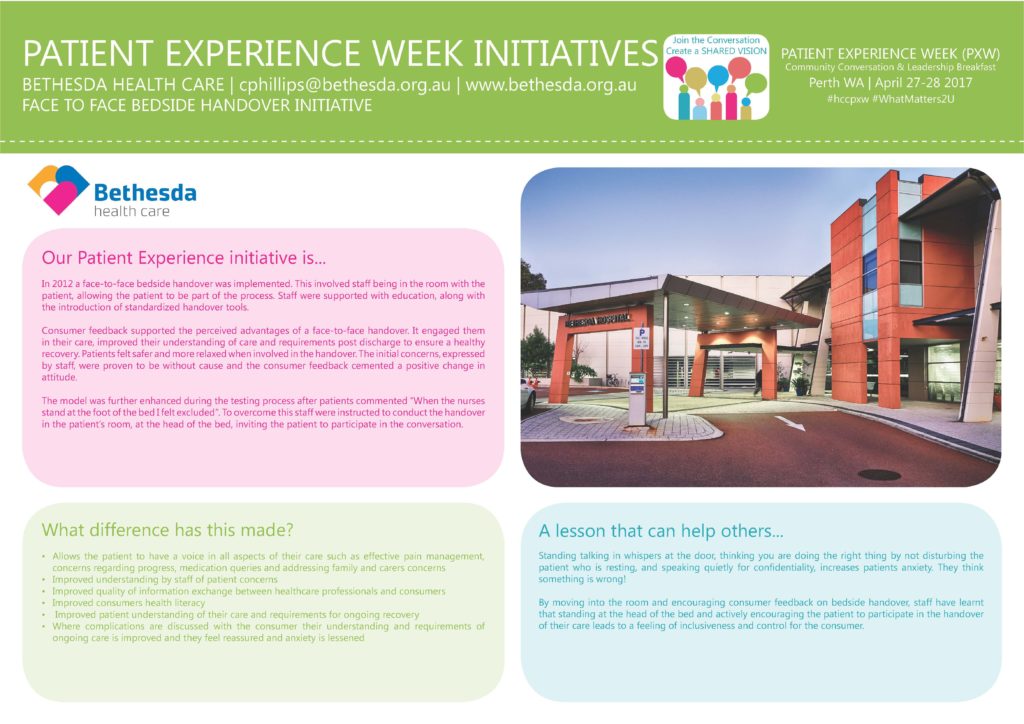 Cancer Council WA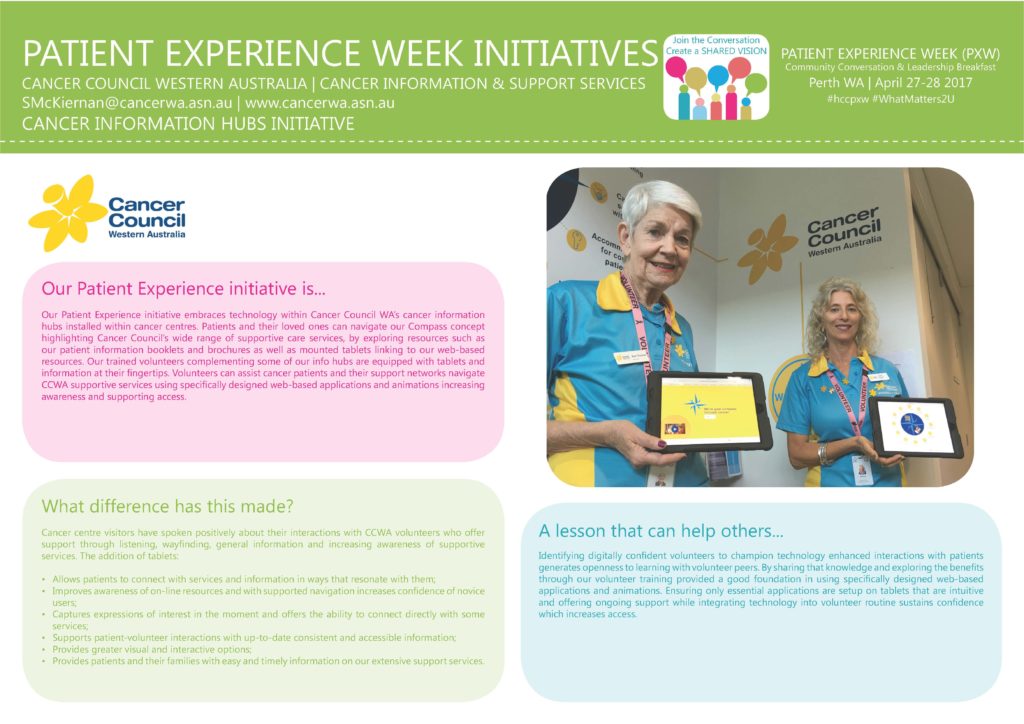 Western Australia Department of Health | Disability Health Network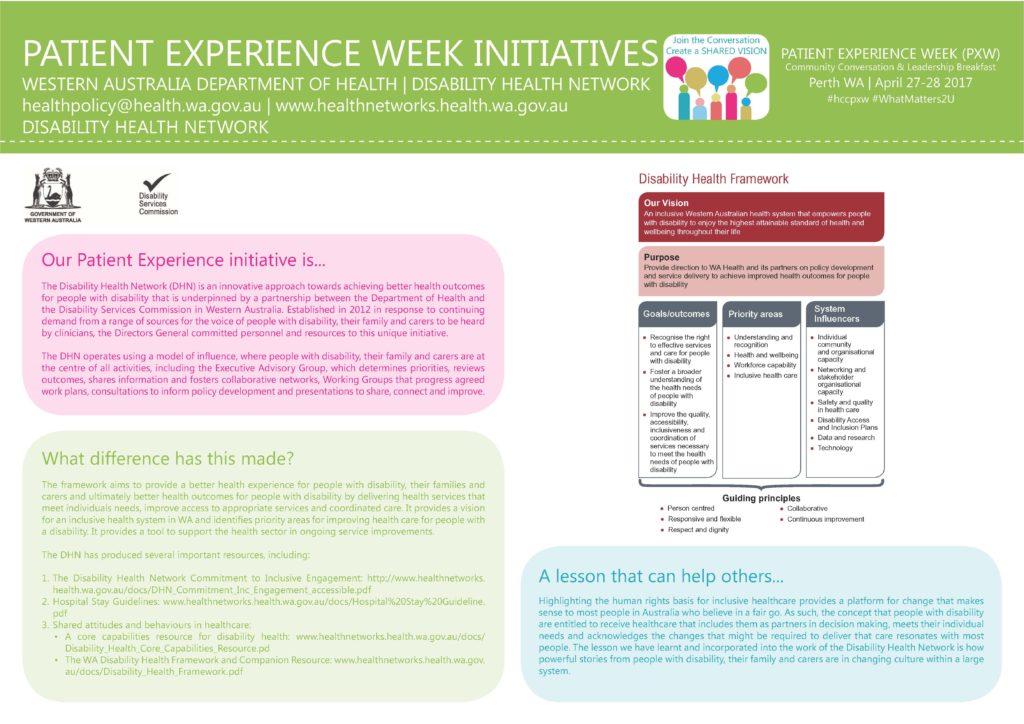 Western Australia Department of Health | Epidemiology Branch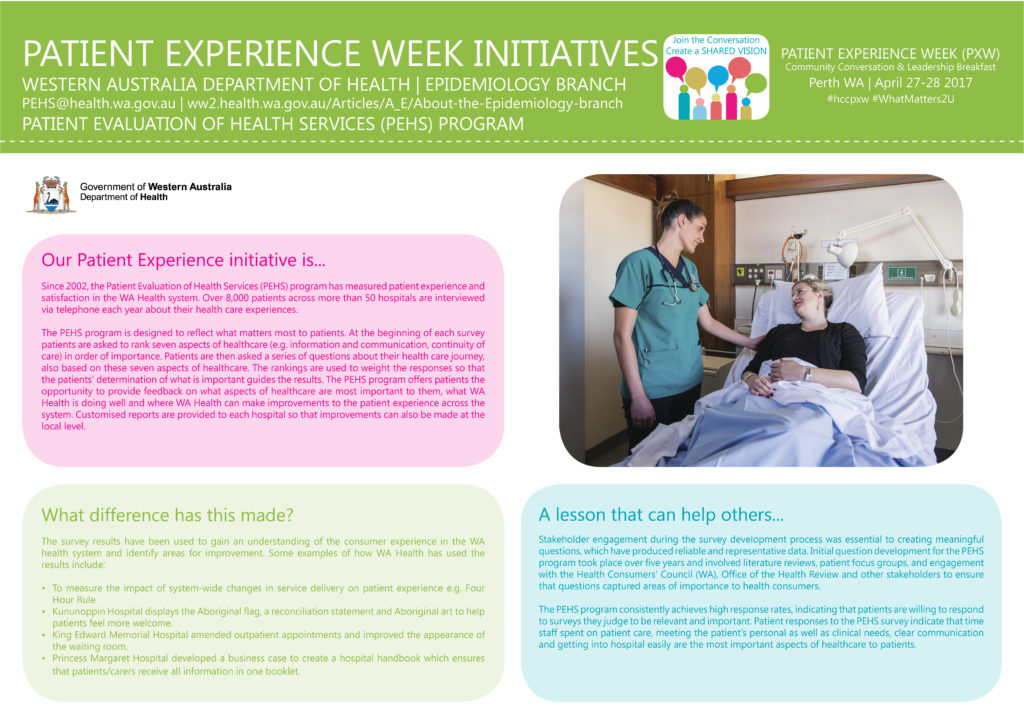 Western Australia Department of Health | Patient Safety & Clinical Quality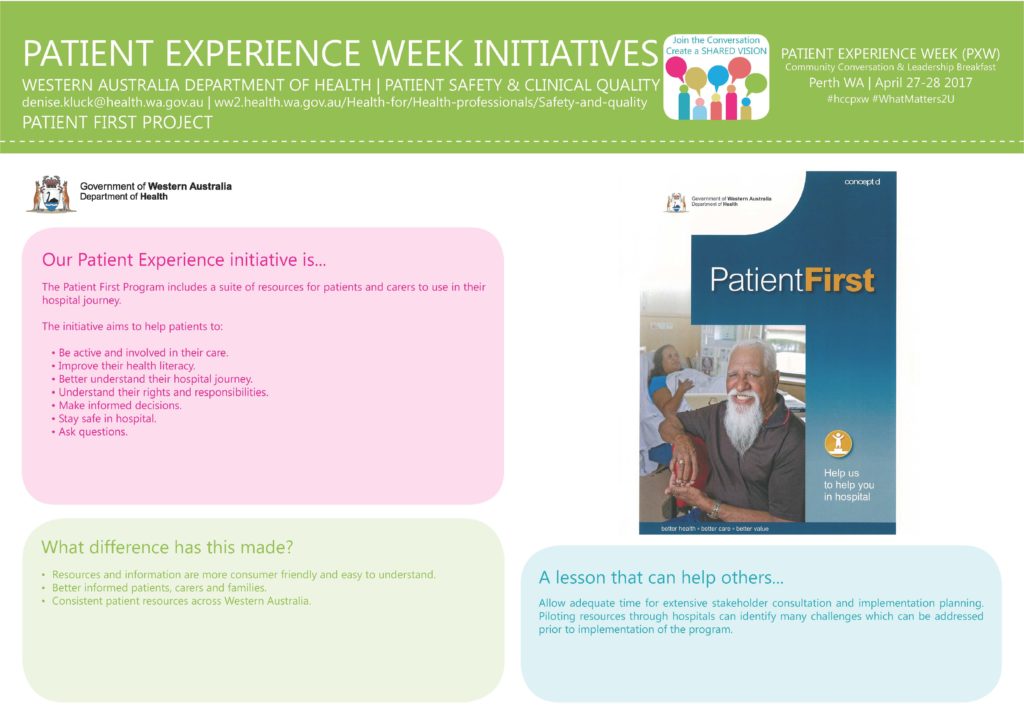 East Metropolitan Health Service | Armadale Health Service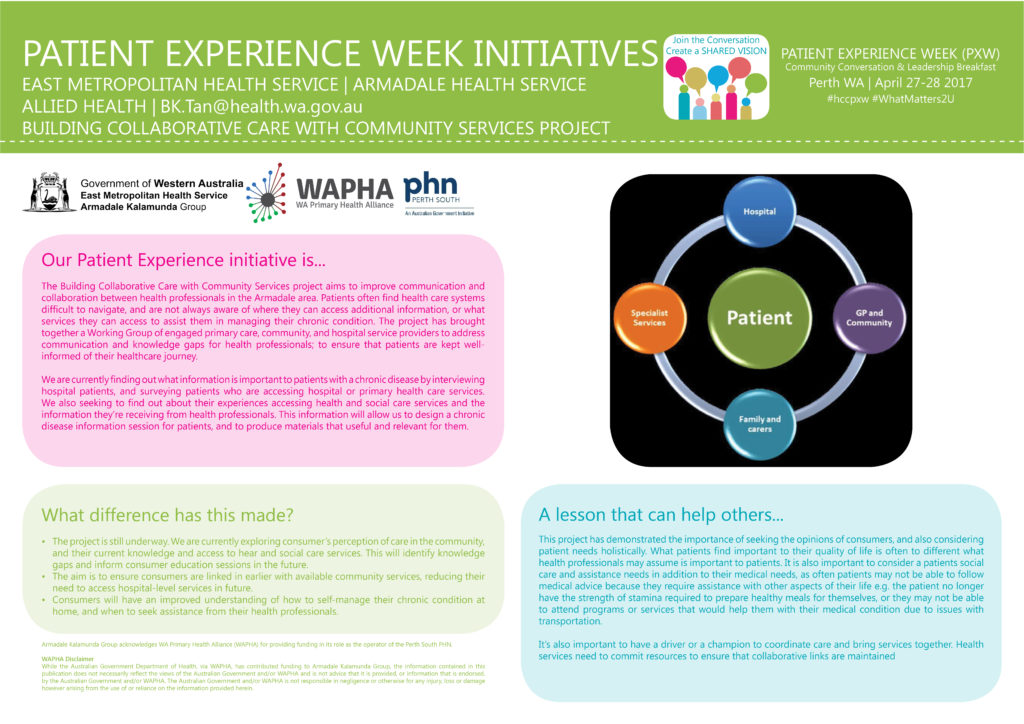 North Metropolitan Health Service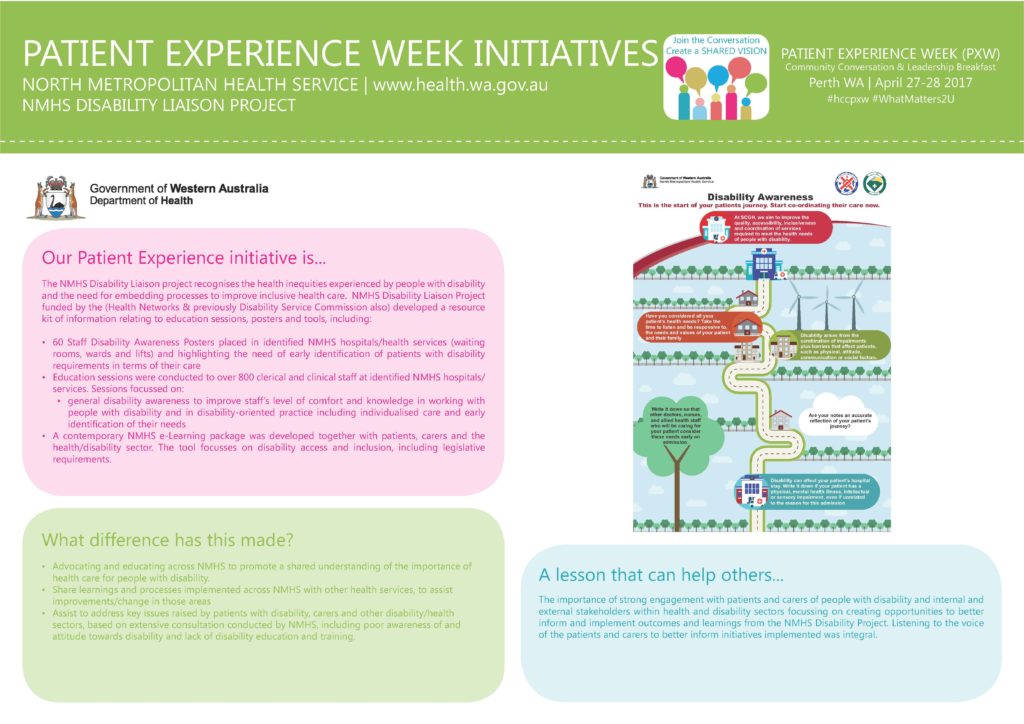 Osborne Park Hospital | Antepartum Care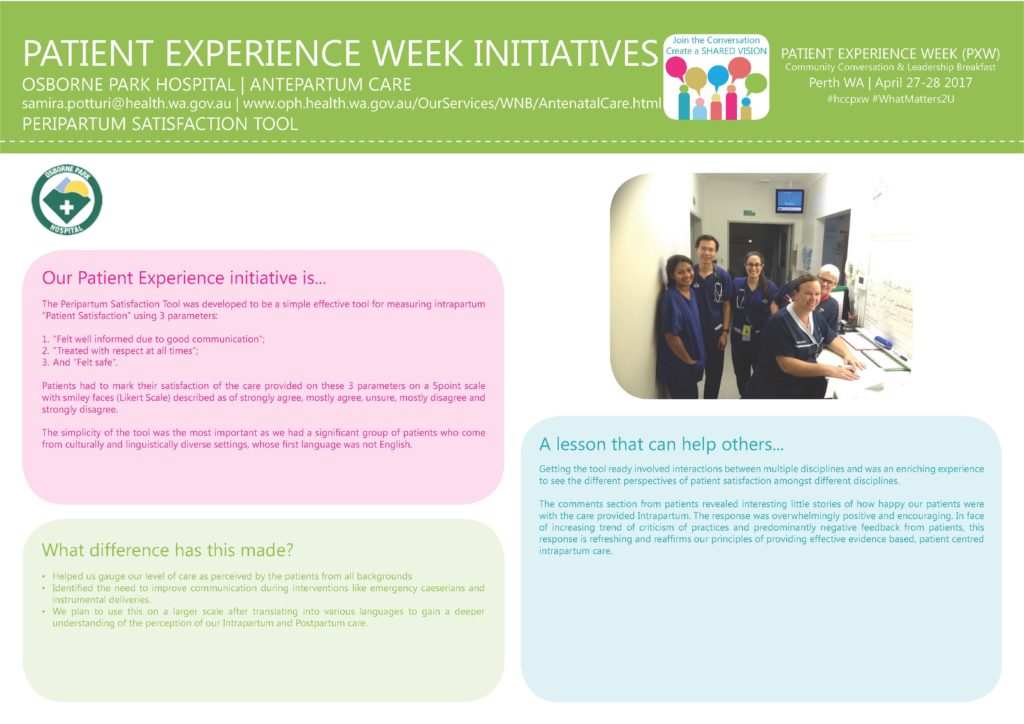 Princess Margaret Hospital for Children & Curtin University
WA Country Health Service | Primary Health & Engagement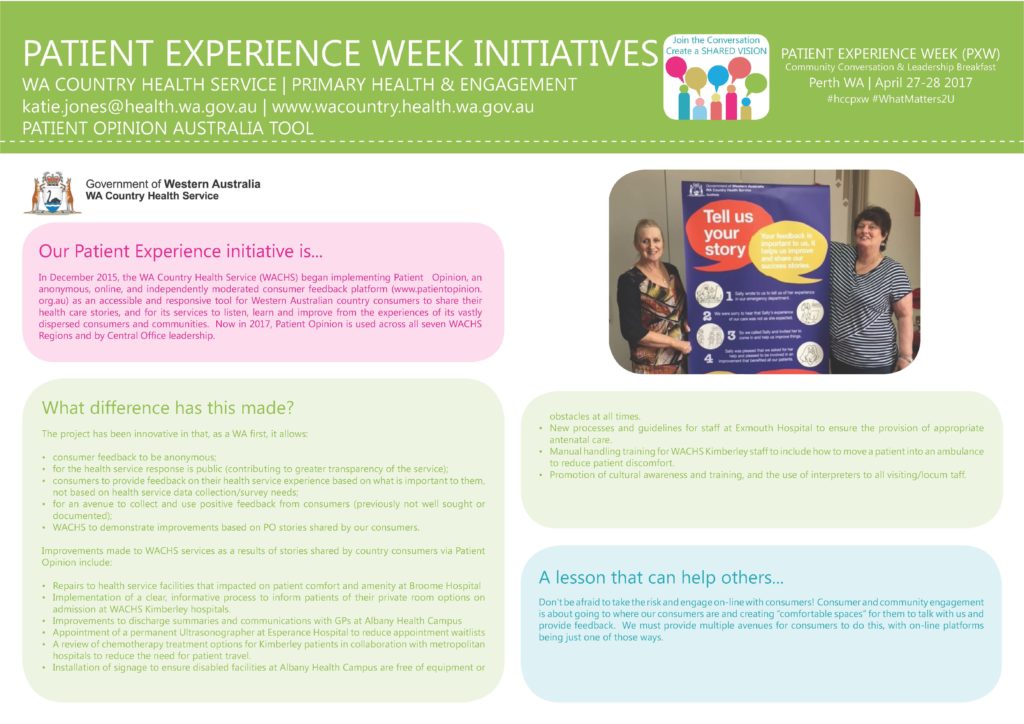 WA Primary Health Alliance | Aboriginal Health
WA Primary Health Alliance | Community Engagement