Sustainable Health Review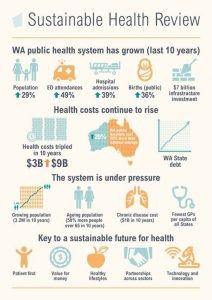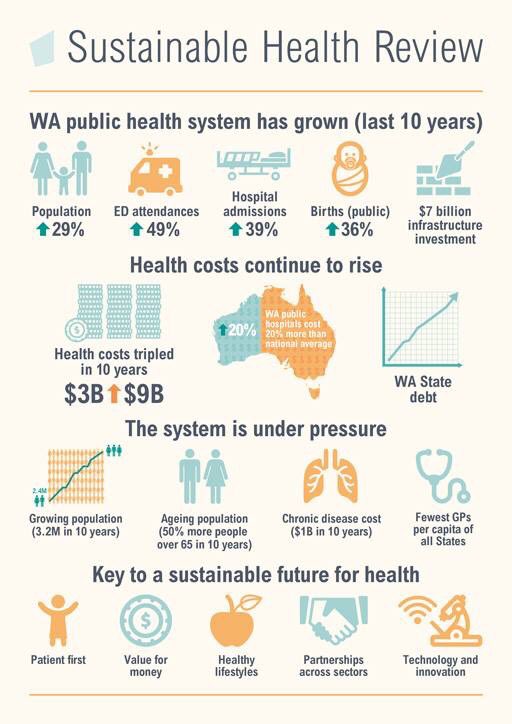 WA's Sustainable Health Review was announced in July 2017. It was couched in terms of an update of the Reid Review, which highlighted the need for infrastructure and preventative health projects. Before the Interim Report was released in February 2018 there was the following work undertaken: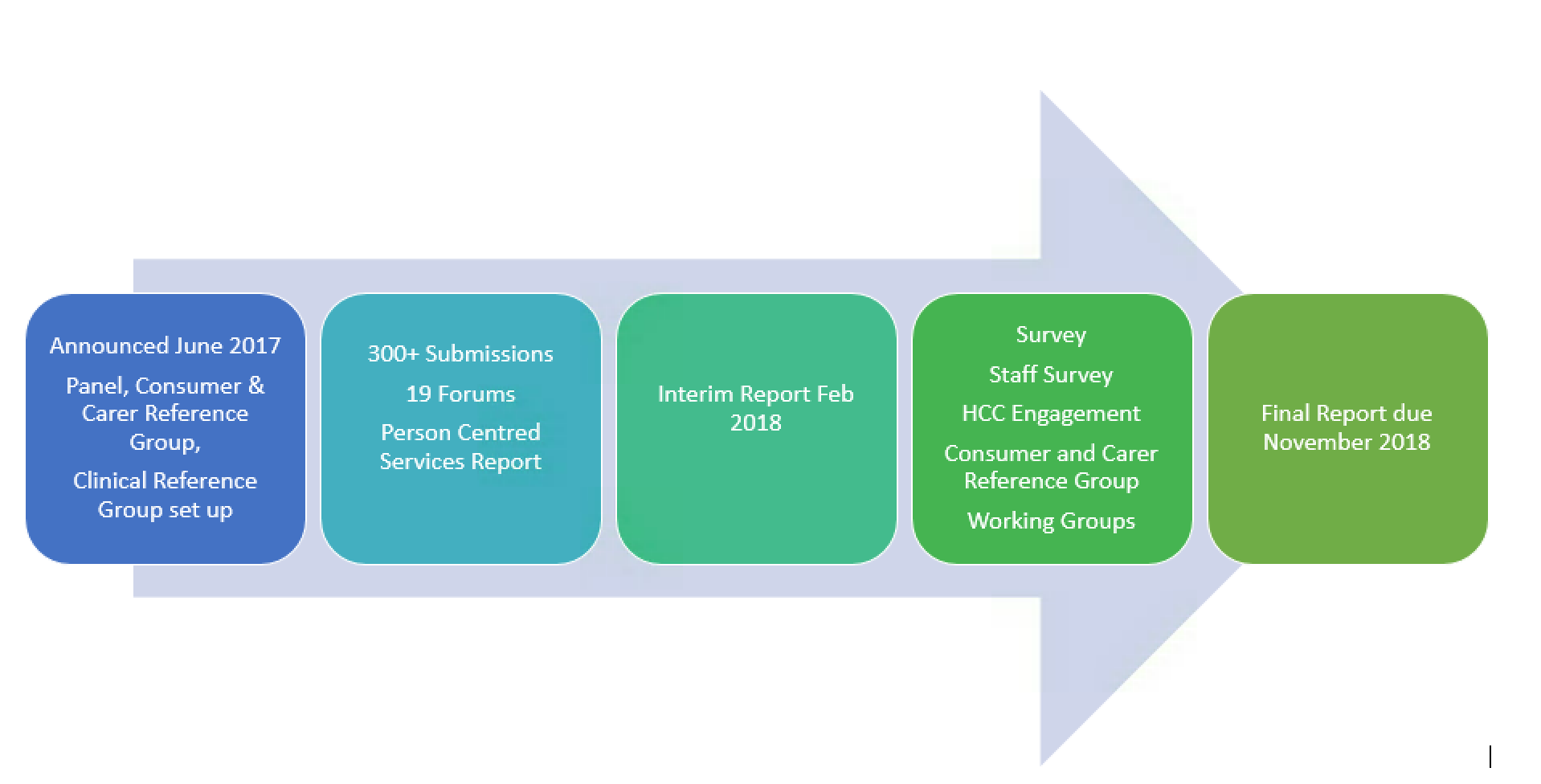 The Interim Report has 12 Directions and 9 Recommendations, as well as Areas for Further Action. The Recommendations have been passed by Cabinet and are currently in progress.
A public survey was released and forums were held. These largely garnered responses from health service providers both within the system and not for profit sectors.
A Staff Survey was undertaken by Ernst Young which you can access here
The final report is due in December 2018.
HCC Consumer Engagement Project
Following the completion of the first round of public consultation in November 2017, the Department of Health and the Sustainable Health Review Panel recognised that the consumer voice had not been fully heard. Particular emphasis was placed on ensuring that the following hardly reached consumer segments were provided with further opportunities to engage and comment on the  Interim Report. These included:
Aboriginal health consumers
Culturally And Linguistically Diverse (CaLD) health consumers
Mental health consumers and their carers
People with disabilities and their carers
Aged and elderly populations and their carers
Young health consumers
LGBTIQ health consumers
As the State's peak health consumer body, The Health Consumers Council was commissioned by the Department of Health to conduct additional targeted consumer engagement activities which would augment the large amount of input from service providers and their representatives. Marketing for Change was sub-contracted by the Health Consumers Council to support the work program. The Consumer and Carer Reference Group informed the strategy and directed responses to surveys to their constituents.
The key consumer engagement activities undertaken comprised of four key activity domains, namely:
1. Metro community conversations with Aboriginal and CaLD participants
2. Regional community conversations
3. A consumer survey distributed through key not for profits to target the other hardly reached communities
4. Web conferencing to regional consumers.
The data collected from these engagements was developed into this report for the Department of Health and the Sustainable Health Review Panel to inform its recommendations to government.
Pip Brennan, Executive Director, Health Consumers' Council, Panel Member, Sustainable Health Review