Studies suggest that saying thank you can lead to a 50 per cent increase in helpfulness – so by expressing your thanks for a job well done, you could be helping to make the health system just a bit better!
Patient Experience Week is an opportunity to celebrate and acknowledge the ways that staff in health services can have a positive impact on our experience of the health system.
If someone has helped you have a positive experience in the health system, why not complete one of these cards with their name and a note about what they did that made a difference? Then just either hand it to the staff member involved – or to another member of staff on the team.
In 2019, Health Consumers' Council has produced a postcard that consumers, carers and family members can use to let staff know when they've made a positive difference.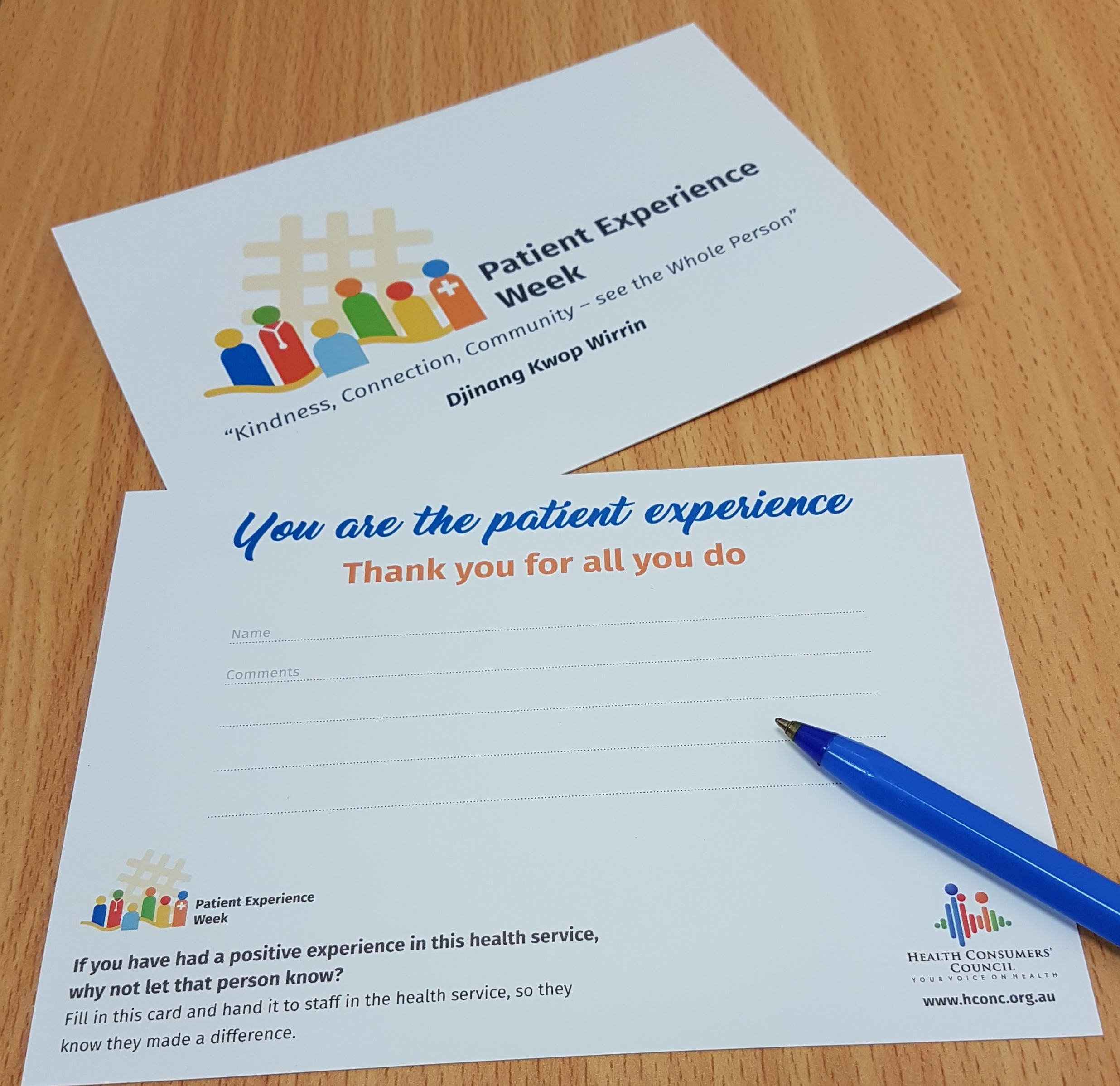 These postcards will be available in health services across the state. If you can't find one and you want to hand one in, contact info@hconc.org.au and we'll work something out.
Health Services can download this poster to let people know about the postcard.
Thank you!