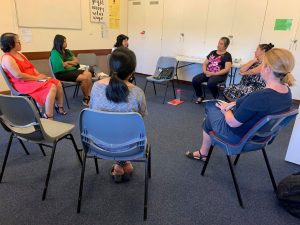 Community conversations is an opportunity to express your ideas, concerns and recommendations about health issues affecting your community. It also aims to gather your feedback how health services can better engage with your community to provide appropriate, safe and quality care.
Information gathered from the conversations will be used during consultations that HCC is part of and will be shared with appropriate health service Community Advisory Councils (CACs).
If you are a community member and is interested to host or help organise a community conversation, please contact karen.lipio@hconc.org.au . This is a free service.