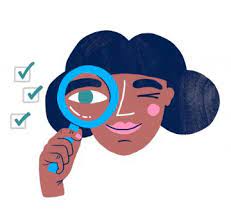 The Federal Department of Health are excited to invite you to attend the upcoming webinar about their initiative to reduce consumers' out-of-pocket medical costs through the upcoming enhancements to the Medical Costs Finder. This is an existing website where users can discover better cost information for common non-GP medical specialist services across Australia. It is being improved and enhanced through this project.
Date: Tuesday, 17 August 2021
Time: 12:30 PM – 1:30 PM AEST (online) 10.30-11.30 AM AWST
Cost: Free
To RSVP email OOPTransparency@health.gov.au by Friday, 13 August 2021, they will then share the webinar link with you.
Background
The Medical Costs Finder website provides general guidance on the costs of common specialist services by location. It is an initiative to address costs transparency and mitigate 'bill shock' from unexpected out-of-pocket medical expenses, by helping consumers better understand the fees associated with services commonly provided by medical specialists earlier in their health journeys.
Currently, the website shows general information on typical costs for common services both in and out of hospital, with 1,100 specialist treatments currently listed. The Federal Department of Health are working to enhance the website so specialists will be able to add their individual fees for common medical procedures and their arrangements with different private health insurers.
The enhancements to the Medical Costs Finder will provide consumers and referring doctors with greater information and choice when deciding on a medical specialist.
The upcoming one-hour webinar will take you through the proposed enhancements to the Medical Costs Finder and allow the opportunity for you to have any questions answered. If you have any questions, please do not hesitate to contact them via email at: OOPTransparency@health.gov.au