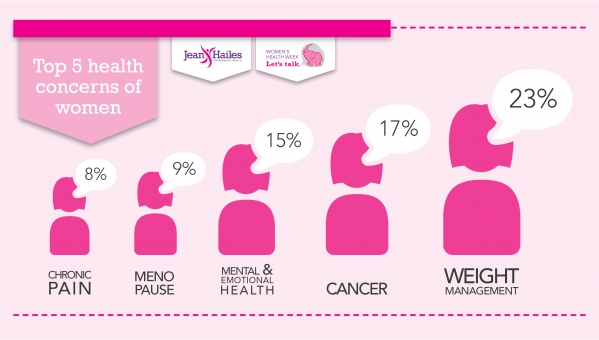 Lucy Palermo | Marketing & Communications Coordinator | Health Consumers' Council (WA) Inc
This year during Women's Health Week (September 5th to 9th) theme is 'An I normal?'. Women's Health Week is dedicated to all women across Australia, to focus on their health, learn more and take action. Every year Jean Hailes (Australian Women's Health Organisation) holds a comprehensive survey of women's fears and needs. They survey both consumers and clinicians. It is interesting to see the disconnect between what the consumers think and what the clinicians think (see summary below). This research highlights the importance of asking consumers about their health, their role in improving health care and service design.
The data collected includes; women's top five health concerns, what women are keen to know more about, and what health professionals think women don't understand. This year the findings have formed the basis of the theme, 'Am I normal?'. Questions answered by the survey included:
"Why do almost a quarter of women consider weight management to be their biggest health concern – more than cancer (17%) and chronic pain (8%)?
Who do women most compare their bodies to?
Why do more than 65% of women not have regular sexual health checks?
Where does the survey reveal gaps between what women worry about and what health professionals think women worry most about?
How many women went on a crash diet in the last 12 months?
How often do women visit the doctor every year?"
The complete report can be found here.
The results of the survey found these were the top five health concerns for women.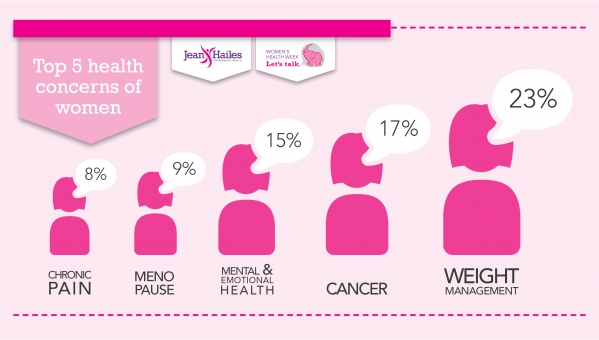 Compared to the top five health concerns as reported by health professionals.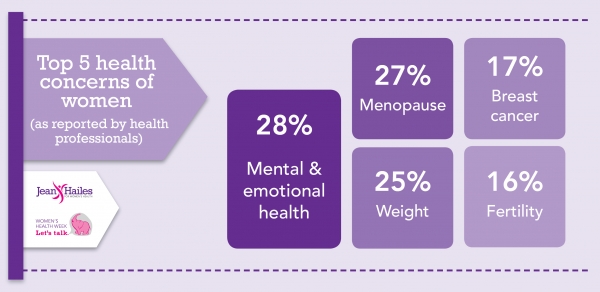 Every woman at some stage has asked themselves 'Am I normal?'. It is a perfectly acceptable thing to question whether our health is what it should be. But sometimes it is easier to say what is not normal, as everyone's normal can be slightly different, which is still ok. If you do have any fears or questions regarding your health, don't put it off. Go and see your GP and have your questions answered.
HCC Consumer and Community Engagement Program offers support, education and networking for health consumers as well as health providers who want to be part of making a better, more patient-centred health care system. We believe in the importance of authentic, productive partnerships in health care to create the health service we all aspire to have. Click here to find out more.