When COVID-19 hit the headlines early in 2020, there were big concerns around how people would be able to maintain strong connections with their peers and communities, while self-isolating, working from home, and spending more time on their own.
It was fascinating to see how organisations around WA pivoted their activities to make sure people could still connect and get the support they needed. We take a look at how that unfolded for several key consumer organisations, and the lessons learned about community during a global crisis.
People With disabilities WA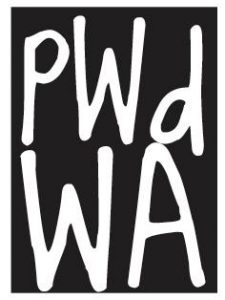 People With disabilities WA have always done a lot of work through phone and email so the biggest shift was ensuring that these things could still happen while staff have been working from home. We were aiming for as little disruption for consumers as possible and the biggest issue was that some of our group meetings for projects had to move from face-to-face to an online Zoom or other format.
What we found was that for most of the people with disabilities that were part of these groups, doing a meeting via Zoom was a lot easier and made them more able to attend and participate. This was the same for some of our individual advocacy work where people with physical disabilities in particular and disabilities which made it difficult to access transport were much more comfortable using tele or videoconferencing. However, for others with different disabilities, Zoom meetings were and are more difficult.
We found that there was a very little change in the amount of interaction and communication that we have been getting from consumers. Certainly there has been no decrease in the need for advocacy whether things were COVID related or not.
For our individual advocates and our project staff we will be continuing to use Zoom and Microsoft Teams as a way to connect with each other and with people coming to us for support. Our staff are seeking more flexible arrangements with their work, and our technology and understanding of technology has increased to allow that flexibility to happen both for our staff, and the way we interact with consumers. These are absolutely things that we need to keep in place and will be keeping in place into the future.
Consumers of Mental Health WA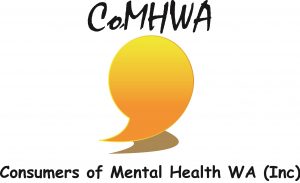 Consumers of Mental Health WA (CoMHWA) created and maintained a central hub of resources for consumers and provided education and upskilling to peer support workers working through these changing times.
They increased their social media presence and encouraged ongoing engagement with members through online means. To support this, they recorded video messages from staff and produced resources for how to use online video conferencing.
CoMHWA provided a continuity of support through transition to phone and online meetings where appropriate. They ensured phone and in-person support resources were mailed to members, to ensure that members without technology or internet access where still able to reach needed supports.
CoMHWA found many people responded positively to these changes, stating that the information being made available was useful and a welcome distraction. Importantly, they noted it was great to still be able to connect with others.
However, some consumers found the technology difficult to navigate or did not have access to technology. Others found it hard to engage with others effectively in this way, with one consumer saying it was "harder to stay focused in online meetings due to the lack of active engagement activities and interaction".
On the whole, many consumers want the provision of education and groups to continue online as the accessibility and flexibility is more suitable to their needs, with one consumer saying "thank you so much for this series, it has been very helpful".
While reliance on technology solely reduces access for some of the population, peer support can be useful to assist people to overcome some technology barriers.
Engaging via video conferencing increases accessibility for some of the population, and a key factor to successful engagement is regular, short sessions.
Online delivery of webinars/meetings/groups will continue as an option to allow access as CoMHWA works towards a 'new normal'. The lessons learnt from this period will be used to ensure the broadest access and distribution of information, resources and supports.
Carers WA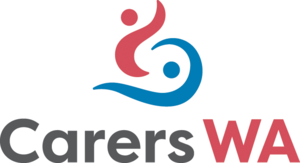 When Carers WA had to cancel their face-to-face services, they relied on phone, Skype, email and Zoom to stay connected with their community.
While there was a good response to this change, many were keen for specific services, such as social support groups, education and training sessions, to resume in a physical format.
On an organisational level, Carers WA learned that while working from home is technically possible for some roles, it didn't work as well for others. However, the organisation plans to consider more flexible working for the future, maybe mixing office and home working where practical.
Looking to the future, Carers WA note that many of their services are provided remotely as the norm so these will continue. While they don't plan any significant changes in service delivery, they will have more scope to hold meetings with others service providers or interstate people and organisation online through Zoom.
Health Consumers' Council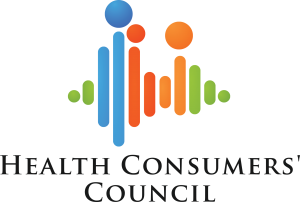 Our biggest priority over the last few months has been to mitigate the risks to our staff and community, while maintaining a focus on connection. Like many around the country we took our work online, connecting with our own team, consumers and WA Health through Zoom, Microsoft Teams, Scopia, and other online platforms.
As everyone began to adapt to a new way of doing things, our engagement team began to upskill in hosting engaging, interactive online events, and we hosted introductory sessions to help consumer navigate Zoom.
We heard that opportunities for health consumer, carer, community and family representatives to connect with each other, with the health system and with organisations like us became even more important, as many in-person opportunities were postpone or cancelled. We quickly convened a COVID-19 community of interest, so that our executive director Pip Brennan could contact a ready source of consumers and carers for surveys, feedback, consumer opportunities and online forums.
Our fortnightly online drop-in sessions brought a lot a value to the community, providing the space for an informal, online get together with anyone involved or interested in consumer, carer, or community representation. In particular, they gave us a chance to involve people in rural areas who may not otherwise have been able to make it to a consumer event in Perth. Overall, we had about 120 participants across the five fortnightly sessions.
We listened to what we were hearing from consumers and their questions around COVID-19 and got involved in more online events. Our fortnightly Fireside Chats with WA health experts allow for interactive Q&As with the likes of the Director General David Russell-Weisz, and Assistant General of Clinical Health Excellence, James Williamson.
We continued to work closely with health consumer peaks across Australia, partnering with Health Issues Centre for a series of online forums exploring COVID-19 and Australia's recovery from the pandemic. These workshops were attended by several hundred people and featured guests like Victoria's Chief Health Officer, Professor Brett Sutton and Deputy Chief Public Health Officer and Executive Director Health Protection and Licensing Services, Dr Chris Lease.
Throughout it all we used social media and email to keep in regular contact with our community, not just about our own engagement activities but with reliable COVID-19 updates, consumer opportunities, and other ways to stay connected with community during challenging times.
This sense of connection and being able to reach a wider audience has been something we will carry with us as we establish new ways of working in the wake of COVID-19. We're committed to finding a good balance between in-person and online events that removes as many barriers as possible for those wishing to attend, and will continue to look at ways to make our engagement activities more accessible to all.
Befriend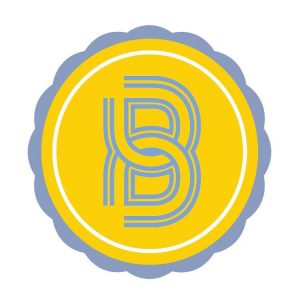 *Befriend is a West Australian community development organisation sparking inclusive, connected communities. They operate community building and consulting services, developing the capabilities of local residents and community organisations to nurture connection and belonging for all people – and have a unique perspective on community connection.
Some of the most adverse effects of COVID-19 on West Australians were the social effects. Physical distancing precipitated social disconnection from each other, at a time when we needed our relationships more than ever. As an organisation that fundamentally exists to nurture connection, we invested to pivot and scale our operations in response to the rapidly elevated community need for social connectedness.
Our community builders pivoted our work in supporting inclusive social networks from place-based to digital, supporting local residents to host online social gatherings that offered a relevant alternative to help people stay socially connected. Our consultants acted in an advisory capacity to support a number of community organisations and local government authorities with designing contemporary service models that would support social and community connectedness within the constraints of physical distancing. For the Befriend Team, it was not a matter of ensuring continued support; it was a time to step up to the call of our purpose.
It was affirming to have so many other people realising what we've known all along, what we advocate for at the heart of our work at Befriend – that connection and community are at the heart of community wellbeing, and are essential in sustaining a thriving society. Services can only do so much; it is the strength of our relationships with each other in community that are fundamental to our collective wellbeing.
It's been a time for community members to realise the value and importance of all members of society – of our elders, of people with diverse abilities, of people from culturally and linguistically diverse backgrounds.
It's been a time to learn about and reflect on the power of technology in sustaining our connectedness, and to work on our relationship with technology, finding new and different ways to use it whilst managing the ways that it can constrain our connectedness and wellbeing.
As we move beyond the turbulence of recent months, one of our primary objectives at Befriend is to capitalise on the increased awareness of the importance of social connectedness and the increased motivation for community contribution, furthering our community building work to mobilise and support more citizens to become active in nurturing connected communities.
*This article was originally published in Health Matters