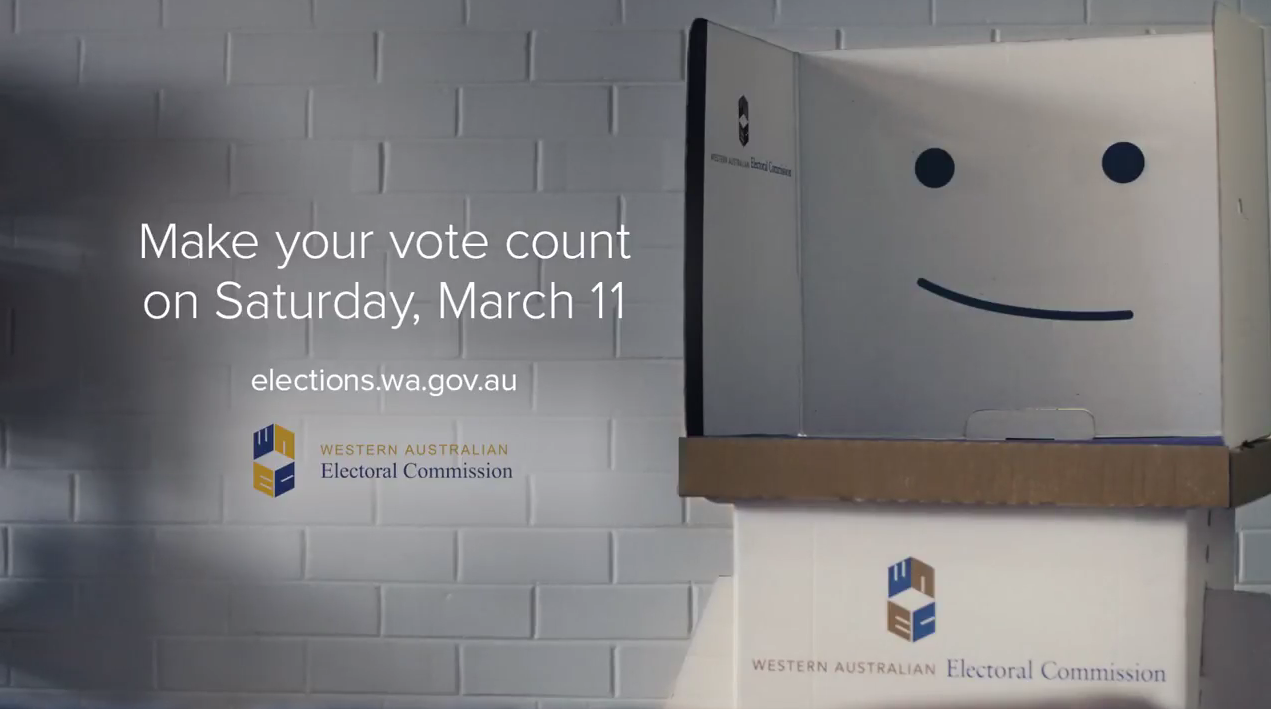 Vote for your health this Saturday, make your vote count and read about the public health policies that will affect West Australians.
The wait is over, this Saturday March 11 you and others across WA will vote on the future of our State. The 2017 WA Public Health Pre-Election Forum was held on Tuesday February 14, providing an opportunity for the major political parties to present their public health policies. The following is a summary of what some of our politicians had to say about their party's public health policies:
Vote for your health
Liberal Party of Western Australia – Health Policies
WA Health Minister John Day commented on the 'fantastic' health system that we as Western Australians enjoy while also mentioning that health is an ongoing concern where there is always more to be done.
Health Minister Day spoke about WA's progress in decreasing tobacco consumption through the 'Make Smoking History' message. Health Minister Day indicated that, should he be re-elected, the Liberal Party would push to make it illegal for under 18's to sell cigarettes and cigarette products, as well as banning the sale of cigarettes at large events and festivals.
Health Minister Day allocated a further 12 million dollars per year to grants in medical research. Moving forward Health Minister Day said that there needed to be greater emphasis on patient-centred research and that he was keen to make progress in this area.
Health Minister Day noted that at the end of last year, 70% of women in the third trimester of pregnancy had been vaccinated against whooping cough and should his government be re-elected they would aim to make changes to legislation to train midwives to administer the whooping cough vaccine with the aim of making that percentage even higher.
On the subject of Aboriginal Health, Health Minister Day said that his government was committed to working collaboratively with Aboriginal people and communities and they would ensure that healthcare remained culturally appropriate.
Western Australian Labor Party – Health Policies
Roger Cook from the Western Australian Labor Party commented on Australia's robust health system but fears for a public health system under duress. Mr. Cook suggested that 'data from our patients and hospitals would guide the story and direction of healthcare for the future'.
If elected, Shadow Minister Cook outlined a range of policy initiatives from his government.
The development of Western Australia's first 'Medihotel' – designed for discharged patients and offering specialist care while patients recuperate. Medihotels will essentially free up hospital beds, allowing patients to be seen and treated more efficiently.
In order to reduce the strain on emergency departments, a Labor government plans to introduce 'Urgent Care Clinics' whose purpose will be to service patients at an alternative setting where the appropriate care can be provided.
Promoting a message of 'prevention is better than cure', Roger Cook says, if elected, his government will focus on health promotion through active living as well as mental and social health. A 'Let's Prevent' pilot program will be introduced to address the growing numbers of people diagnosed with diabetes.
A focus around changing the culture towards unhealthy lifestyles will be brought about through restricting alcohol advertising, including on Transperth as well as tightening tobacco laws if Labor is successful at the state election.
The Greens Western Australia – Health Policies
Alison Xamon spoke on behalf of The Greens Western Australia stating 'they will act as a strong and determined voice in the legislative parliament, particularly around the issue of mental health'.
If elected, The Greens have identified a need to focus on health in a holistic way by addressing systemic disadvantage and asking 'how are people living?' Understanding the social determinants of health and how they impact mental and physical health will be a key strategy of the Greens approach.
The Greens will focus on early intervention and the barriers to accessing services believing that once an individual is in acute care, they have 'already been let down by the system'.
Alcohol and other drugs (AOD) are another key focus and Ms. Xamon indicated that The Greens would re-address the crisis by treating and understanding the problem as a health issue – not solely a legal issue. The Greens will stop the ramping up of this issue and recognise the impact it has on Aboriginal and disadvantaged communities.
We hope this short and sweet health policy outline of the key political parties public health initiatives will give you the confidence to vote for your health this Saturday March 11, towards a stronger, innovative and well-resourced health system. Make your vote count.
Bronte Duncan | Advocacy Officer| Health Consumers' Council (WA)