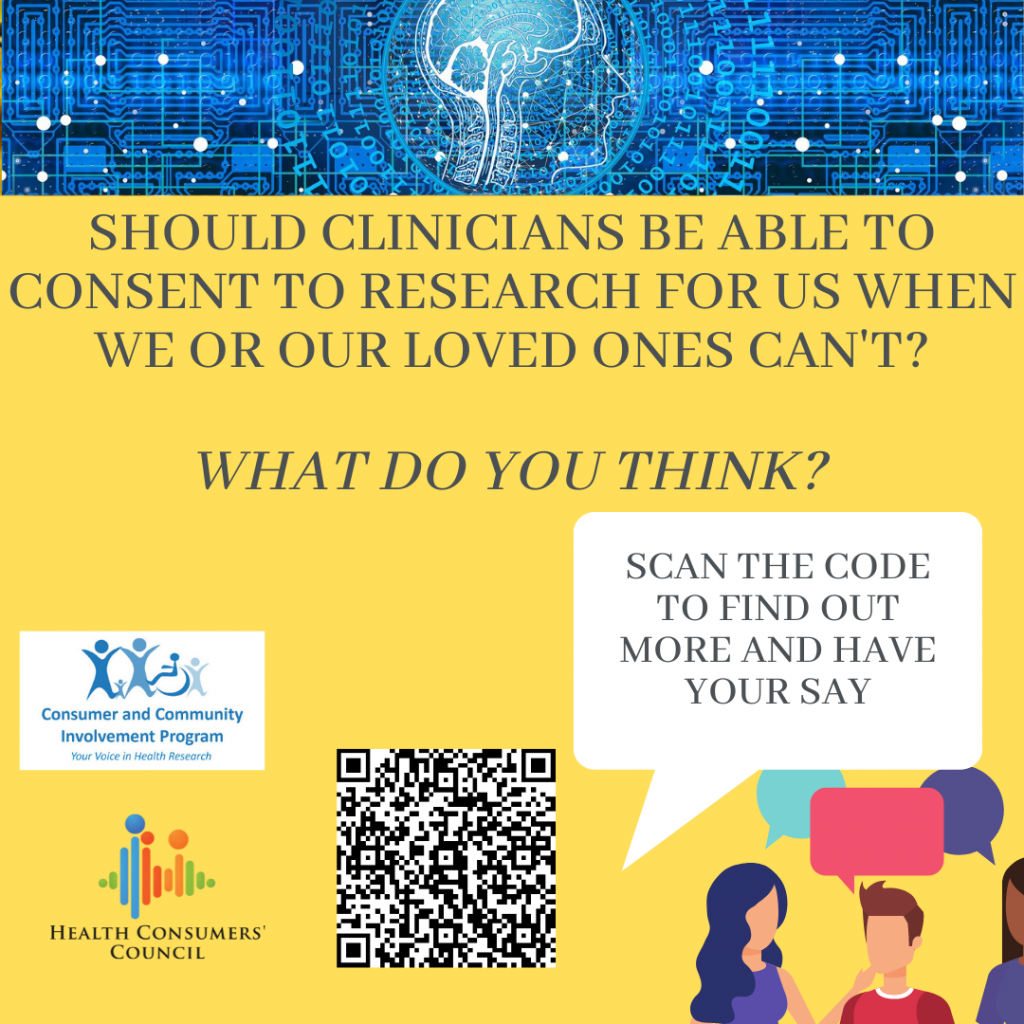 The Guardianship and Administration Act Part 9E came into existence on 7 April 2020 "to enable medical research to be carried out in respect of persons who do not have the ability to consent  to it." (From the Review's Background Paper –
click here to read
)
The Review aims to review the operation and effectiveness of this amendment. While this is a complex and potentially dry topic to contend with, this act directly impacts West Australians who could be eligible to be included in health research. The Health Consumers' Council and the Consumer and Community Involvement Program are therefore collaborating undertake a joint survey to provide a response to the Review. We invite you to respond via this survey and your responses will be included in our joint submission.
It's important that your voice is heard in a space that has so far been driven by researchers and Government.
Or scan the code below: DEADLINE 25th FEBRUARY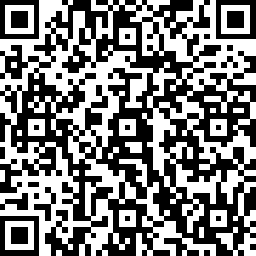 You are also able to provide your own response Send your written submission by email or post (email is preferred) to: legpolicy@justice.wa.gov.au
Mail: Review of Part 9E Guardianship and Administration Act 1990
Strategic Reform Department of Justice
GPO Box F317 PERTH WA 6841
The report on the review will be tabled in Parliament by the Attorney General and may contain references to submissions received during the consultation process, including submitter details or content. If you would like your submission to be anonymous you will need to note this in your submission.
Pip Brennan, HCC A/Deputy Director – pip.brennan@hconc.org.au
Deb Langridge, CCIP Program Director – debra.langridge@uwa.edu.au