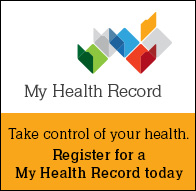 In May of 2015, Australia's flagging electronic health record received a much-needed resuscitation by then Federal Health Minister Sussan Ley (let's not go there!)
Since that time, the new Australian Digital Health Agency has been created, opening its doors on 1st July 2016. A new Chief Executive Officer, Tim Kelsey was appointed.
One of the key problems with the first version of Australia's digital health record was the fact that we needed to opt-in, to take the decision to sign up for one. Overwhelmingly, we didn't. In fact, only 10% of Australians ever did.
Since My Health Record's rebirth, there has been a trial in Western Sydney and Northern Queensland for an opt-out trial. This means you need to make the decision to un-register. Overwhelmingly, people didn't. 98% of people on the trial didn't, while 2% of people did. Since that trial, the number of Australians with a My Health Record has increased from 10% to 18%. In people terms, currently 4.3 million Australians have a My Health Record.
And? So?
You may have experienced that disconnect between your GP or community health care provider and hospital. In part this is because hospitals are funded by our state governments while GPs and community care providers are funded federally. It makes for a massive data divide which we continue to bump up against. My Health Record is the missing link between the two systems and can provide a better integrated, safer health system. And you can always opt out if it is not something you want to be part of. AND you can also put notes into the My Health Record too. Sure, it's early days, and I have had one for some time now with a bit of data but not a whole lot. Over time though, there is going to be a tipping point, and My Health Record will be populated with enough data to ensure it will become an invaluable tool for a more connected, safer health system.
What do you think? Fill in the survey…
On 3rd November 2016, the Australian Digital Health Agency launched their consultation. The consultation includes an online survey which closes on 31st January 2017.
Make sure you have your say!
Pip Brennan, Executive Director.